"I Cannot Keep Up": Lindsey Vonn, Who Loves Leg Days With Dwayne Johnson, Once Revealed the Workout Routine She Doesn't Like Doing With Him
Published 09/23/2022, 3:30 PM EDT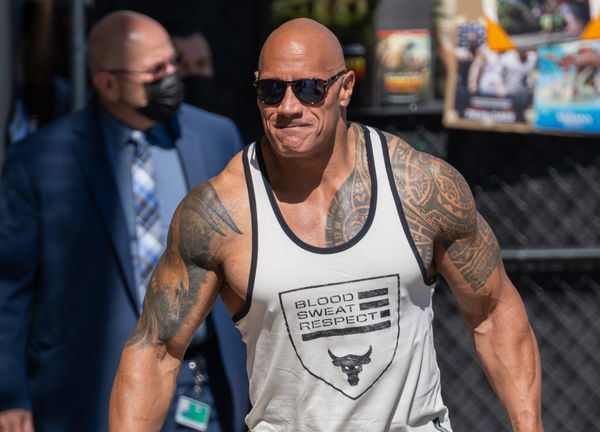 The Rock is often acclaimed as one of the most humble celebrities and most popular entertainers. Johnson began his career as an amateur football player before moving into WWE as a pro wrestler. Before moving into Hollywood, he tried his hand at pro wrestling and had a successful career there.
ADVERTISEMENT
Article continues below this ad
He is currently placed among some of the highest-earning actors in the world and has starred in various high-grossing movies. To top his achievements, he is also a successful businessman and boasts an impressive physique, which he attained with a strict diet and rigorous exercise.
ADVERTISEMENT
Article continues below this ad
Recently, skiing legend, Lindsey Vonn was inducted into the Olympics Hall of Fame 2022 alongside Michael Phelps, Billie Jean King, and others. After that, she met with 'Access' and talked about her induction and working out in the gym with The Rock.
During the interview, Vonn opened up about her workout routine with Dwayne Johnson. When the host asked Vonn if she gave Johnson a run for his money, she said, "I mean, I feel like we both have our strengths and weaknesses. Like, I cannot keep up with him on arm day. That's just a fact."
She continued, "It's never gonna happen. I don't want it to happen, it's not on my goal list. But you know, I have better balance, and kind of stuff, but leg day you know, we can hang with each other. Leg day is a good day for us.
The 37-year-old Lindsey Vonn was named among the eight individuals named to the Hall of Fame Class of 2022. She was inducted alongside other legendary athletes such as Muffy Davis. David Kiley, Michael Phelps, and Roger Kingdom.
Who has bigger biceps, Arnold Schwarzenegger or Dwayne Johnson?
ADVERTISEMENT
Article continues below this ad
Seven times Mr. Olympia winner Arnold Schwarzenegger is often regarded as a bodybuilding icon and legend. Back in the 1980s and 90s, he used to be the top sought actor for action films. Alongside movies, he also had a connection with WWE and often appeared on the brand.
Similar to The Terminator actor, Dwayne Johnson also boasts a massive physique and acting abilities that took him to great heights in Hollywood. The Rock is also popularly known for his stint in WWE as well. But the question remains, between these two legends who have bigger biceps?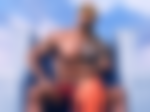 ADVERTISEMENT
Article continues below this ad
When pumped, Schwarzenegger's arm span is around 22-24 inches, while The Rock has a biceps size of 20 inches. So, technically, Arnold Schwarzenegger has bigger biceps than Dwayne Johnson.
Watch This Story: The Evolution of Dwayne Johnson