"I Couldn't Stand Straight"- Rusev Details the Aftermath of Brock Lesnar Fight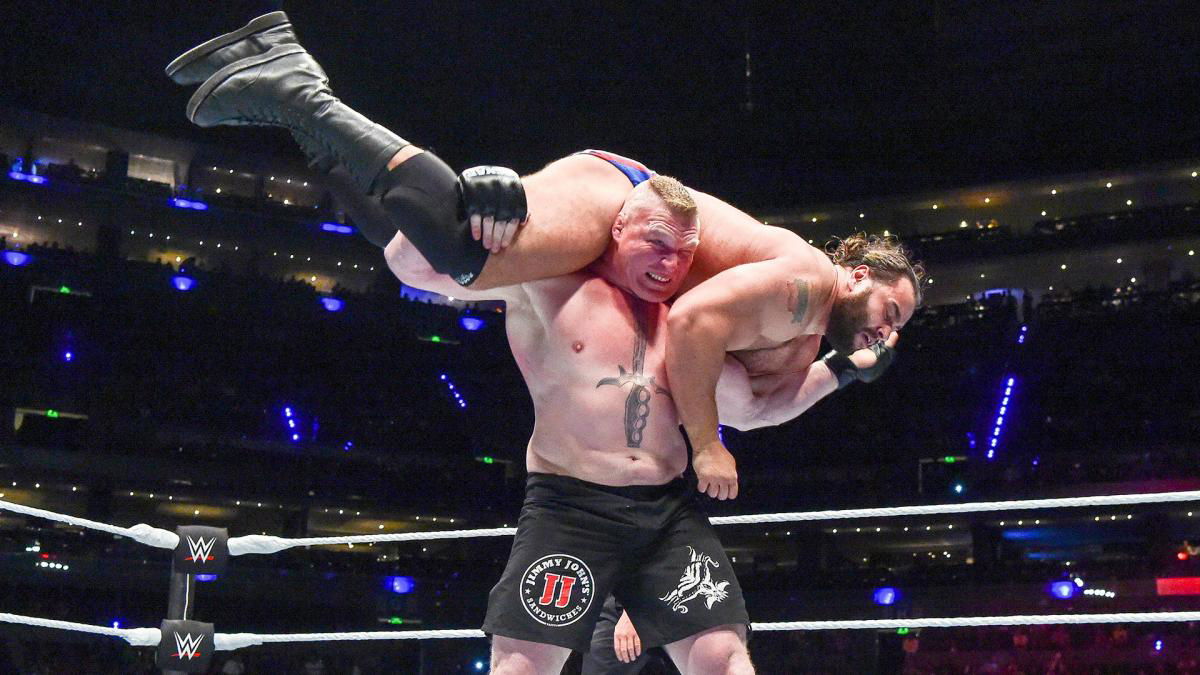 Former WWE Superstar Rusev recently commented on his match with 'The Beast Incarnate' Brock Lesnar.
A Mexican standoff with Brock Lesnar
The 'Bulgarian Brute' took to twitter to answer some of his fans' questions. When asked if he had ever fought Brock Lesnar in the ring, Rusev replied saying that the two had faced off in Mexico. Their bout in Mexico in 2016 was truly incredible to behold. The two men stared each other down in the ring before engaging in their duel.
The bout started out competitive, with Rusev landing a few well-placed head kicks and clotheslines which staggered Lesnar momentarily. But the match took a turn as soon, as Lesnar took charge and decimated the 'Bulgarian Brute'. 
"I couldn't stand straight after the match till the chiropractor fixed me," Rusev said, referring to the fight. Lesnar had completely dominated the Superstar. The match stayed interesting and competitive until Lesnar unleashed his suplexes. 'The Beast Incarnate' executed 4 German suplexes consecutively.
Rusev barely took a breath, when he was grabbed again and thrown to the other side of the ring in a suplex. Adding to the destruction, Lesnar picked up a near unconscious Rusev and hit him with his signature move, the F5.
Rusev was out cold after this barrage, and was pinned by Lesnar, who walked away with the win. Lesnar returned to the ring after some harsh provocative words by Rusev's wife Lana. He delivered a final F5, just a cherry on top of an already brilliant display. It's a miracle Rusev could even crawl after all that punishment.
I did in Mexico, where i couldn't stand straight after the match till the Chiro fixed me. https://t.co/hwjY6gZUXa

— Miro (@RusevBUL) May 14, 2020
"I ain't dead, my man. I'm just starting"
Rusev is one of the many superstars released this past year, following the slump in ratings and financial hit the WWE took during the pandemic. Rusev was never competing for championships during his tenure as a pro wrestler. He, however, had an incredible draw as a funny and likable personality, which made a fan favorite. Rusev still has a long career left as a pro wrestler. We may even see him sign with other promotions, maybe even with the WWE's direct competitor, All Elite Wrestling.
Amidst the pandemic, you can see Rusev stream and play video games on Twitch. Of course, this is only temporary, until his phone rings with his next big pro wrestling opportunity,