"I Definitely Think He Deserves It"- Angry Miz Girl Shares Honest Opinion on The Miz Winning the WWE Championship
Published 02/24/2021, 9:15 AM EST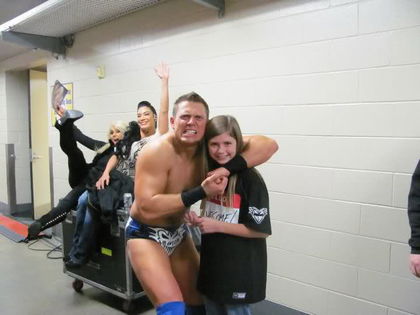 ---
---
WWE left fans in complete disbelief after The Miz cashed in his Money in the Bank contract on Drew McIntyre to win his second WWE Championship. The cash-in was one of the most infuriating sights for a Drew McIntyre fan, like the 'Angry Miz Girl.'
ADVERTISEMENT
Article continues below this ad
Remember, the 'Angry Miz Girl' who became an overnight sensation in the wrestling world thanks to her expressions after The Miz cashed in the MITB contract a decade earlier on Randy Orton? She has finally broken her silence following Miz's victory on Sunday.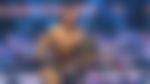 ADVERTISEMENT
Article continues below this ad
Angry Miz Girls Reacts to The Miz Winning the WWE Championship Again
The 'Most Must-See Superstar' repeated his antics from 2010 at Elimination Chamber last week when he cashed in on Drew McIntyre.
While the internet exploded, there were also questions about where the Angry Miz Girl was, and what was her reaction to this?
Well, the prayers have been answered and Caley aka Angry Miz Girl has broken her silence on Miz winning the title. In an interview with Sportskeeda, Caley shared how she felt after the 'A-Lister' repeated history last Sunday.
She said, "I personally think he's one of the best on the roster, I know it's a big change from my opinion 10 years ago but I love him when he's a heel champion, I think he's got the personality for it down to a T."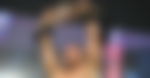 Caley also shared her experience hanging out with the 'Awesome' one back in 2010. The young WWE fan shared, "I loved meeting The Miz, and he was always super kind to me and he worked super hard, so I definitely think he deserves it."
An 'Awesome' WWE Championship reign?
The WWE Champion's reign won't last long, though. He has an almighty challenge next week as he faces Bobby Lashley for the WWE Championship. With the way WWE has booked Lashley, it won't be a shocker if he defeats the 'A-Lister' next time.
ADVERTISEMENT
Article continues below this ad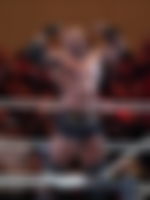 As much as we hate to say it, we all know that The Miz is just a transitional champion. This reign will not last long. There's no doubt he has deserved this reign for long, but it may not exactly be the way he expects it to be.
What's your take? How long will he hold on to the WWE Championship? Let us know in the comments below!
ADVERTISEMENT
Article continues below this ad