"I Don't Know What To Do With It"- Daniel Bryan Reveals Secrets Behind The YES Chants
Published 06/04/2020, 9:23 AM EDT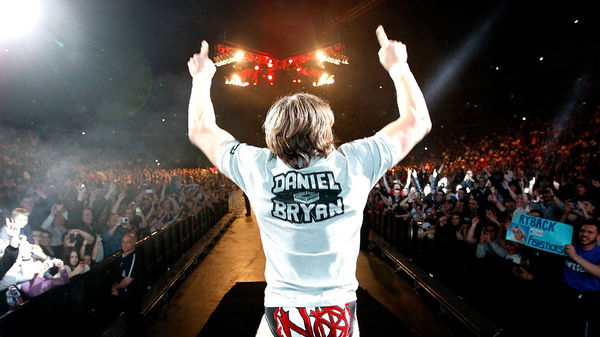 ---
---
Daniel Bryan recently made an appearance on Fox's WWE Backstage. The former WWE Champion broke kayfabe and had a straight-up conversation about a variety of topics.
ADVERTISEMENT
Article continues below this ad
Bryan was joined by CM Punk and Renee Young as they discussed his career and the present conditions in WWE because of the coronavirus pandemic.
Daniel revealed that he initially did not want to join the company because of the schedule and that WWE has.
ADVERTISEMENT
Article continues below this ad
The eye-catching part of the interview came when Bryan started praising Punk for his promo skills and admitted to being awkward at them.
The former WWE Champion then talked about the product without the fans. He called it awkward and proceeded to say this:
"It's really weird with no fans and you could really see how awkward I am with it. The hardest part for wrestling were promos which I have got comfortable with. But walking to the ring. The moment you get out and to the time you get into the ring.
"I also felt so weird and I don't know if its a Will Ferrell thing. And that's how it[Yes Movement hand sign] was born. It was an easy crutch right. Like yeah, now I don't know what to do with it.
"Now with no people there, it feels really awkward. But they still kinda want me to do it. But if I don't do it then what do I do with my hands."
The Babyfaces in WWE are the ones most hit with the empty arena shows. Wrestling is a form of storytelling. They have drama, heroes, villains, and epic moments just like any other storytelling medium.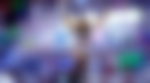 The problem is that WWE and other wrestling promotions depend on the fans to become a part of the story. An example of this is Daniel Bryan's WrestleMania 30 story against the Authority.
It was the fans who got him over and who made his victory feel like a hero triumphing against mountainous odds. Now, the fans aren't there. This makes the entrances awkward and storytelling more difficult.
Daniel Bryan and his deep relationship with the fans
ADVERTISEMENT
Article continues below this ad
Daniel Bryan is one of the few WWE superstars who were pushed because of the fans. WWE had no plans for him and when the 'Yes Movement' got over, he got a push. Bryan became the 'Goat-bearded Hero' because of the fans.
Bryan on his part has been close to them. When Connor, an 8-year-old kid was diagnosed with cancer, it was Bryan who got really close with him. Bryan went to him after his WrestleMania win and gave Connor some heart-touching moments.
Bryan has also been the most active wrestler in terms of meetups and autograph events. He certainly misses them and would want to restart the 'Yes Movement' after the empty-arena era ends for good.
ADVERTISEMENT
Article continues below this ad