"I Don't Look at Him as a Son" – Vince McMahon Breaks His Silence on the Ultimate Warrior
Published 05/28/2021, 7:15 AM EDT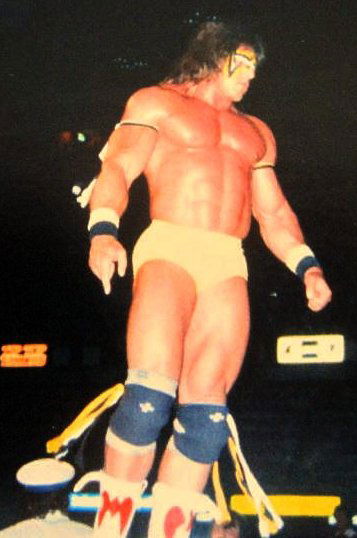 ---
---
The Ultimate Warrior is making headlines after A&E Networking recently released his biography video. Several things are spoken about in that biography, and one of them is Warrior and Vince McMahon's relationship.
ADVERTISEMENT
Article continues below this ad
The biography revealed that The Ultimate Warrior thought of Vince McMahon as a father-figure, as did so many Superstars. However, McMahon never actually saw him as his son. He revealed that he had only one son, and it was never The Ultimate Warrior.
"Not as a son, I have only one son. I can see how someone looks at me as a father figure, but I don't look at him as a son, I've never done that, but I've looked at him as a relationship somewhat mirroring a father-son."
ADVERTISEMENT
Article continues below this ad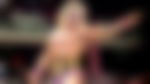 Mr. McMahon provided an insight into their relationship. He revealed their relationship differed from what he shared with others in the company.
"Jim and I had this usual relationship, personally, and we were both on the same wave-length. He was nuts and, I was at the time, I'm not now. There was this great relationship we had, no one really knew that."
Vince McMahon had to suspend Warrior for 90 days
McMahon and The Ultimate Warrior had a pretty open fall-out that garnered headlines at the time. Vince handed him a letter saying Hulk Hogan was much better than him as a wrestler and suspended him for ninety days. Even though McMahon reconciled with Warrior later, this segment was extremely eye-catching.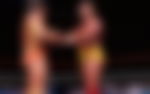 ADVERTISEMENT
Article continues below this ad
Vince McMahon explained that there was a time when Warrior couldn't separate his character from his real-life personality, Jim Hellwig. Hence, it was important for him to take harsh actions against him, even though The Ultimate Warrior secured his first double championship.
"Often, our performers will start believing in themselves more than they should. He couldn't separate Jim Hellwig from The Ultimate Warrior and that happens to a lot of our performers." H/t Fightful.
Vince McMahon realized these steps were necessary when Warrior refused to apologize after misbehaving with a child. Moreover, he later demanded similar payment as Hulk Hogan.
ADVERTISEMENT
Article continues below this ad
If refused, he declared he wouldn't show up for the matches or perform any further. Nevertheless, WWE inducted him into the WWE Hall of Fame in 2014.