"I Don't Need the Money" – CM Punk on Why He Won't Return to WWE
Published 04/22/2021, 8:42 AM EDT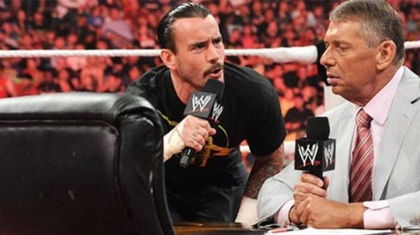 ---
---
CM Punk. The name and the man both haven't left the minds of professional wrestling fans despite him leaving seven years ago. CM Punk chants are a regular thing at any WWE show or PPV irrespective of it being in Chicago.
ADVERTISEMENT
Article continues below this ad
Since Punk's departure, fans have always speculated when he could make a comeback. Numerous PPVs, shows, and events have been speculated, but none came to be true. Now, the 'Best in the World' has given a new update on his pro wrestling future.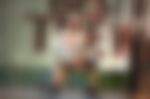 CM Punk talks about his future in pro wrestling
ADVERTISEMENT
Article continues below this ad
In a recent interview with Justin Barrasso of Sports Illustrated, CM Punk gave an update on his pro-wrestling return. Punk said he would definitely listen if it's a quality project. He then weighed in on possibly going to WWE.
"I don't need the money. And the way the wrestling business is now, it's wacky. You've got WWE, who has multiple billion-dollar television deals, and the television's awful. I go back there, I'm just another guy. And it's not even that – I'd be just another guy that's doing not-good television," said Punk.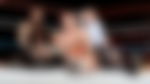 The 'Second City Saint' continued, "I want to do stuff that's good. I want my name attached to quality projects, where it's fun and it makes people laugh, smile, think and people don't hate watching it. I want to do fun stuff."
Well, it seems like Punk is not interested to come back to WWE under any circumstance. What if WWE improves their product, though? We'll see 'if' that happens. However, Punk has also said a good opportunity from anywhere, i.e. NJPW, AEW, etc. will surely be considered.
ADVERTISEMENT
Article continues below this ad
When CM Punk left WWE, he said he would never return to the company or even pro wrestling. He said he was done with the business and moved on to the UFC. Sadly, his UFC career was a completely forgettable one, and now he puts his acting skills to good use.
Despite saying he wouldn't return to the WWE, Punk returned for the company (kind of) when he joined as a Guest Analyst for WWE Backstage on FOX. We can all agree that Punk's stance on a return has definitely softened over the years. And we expect him to make a return sooner than later.
ADVERTISEMENT
Article continues below this ad