"I Don't Play Games"- Chris Jericho Reveals How Vince McMahon's Treatment Forced Him to Join AEW in 2018
Published 07/01/2021, 8:30 AM EDT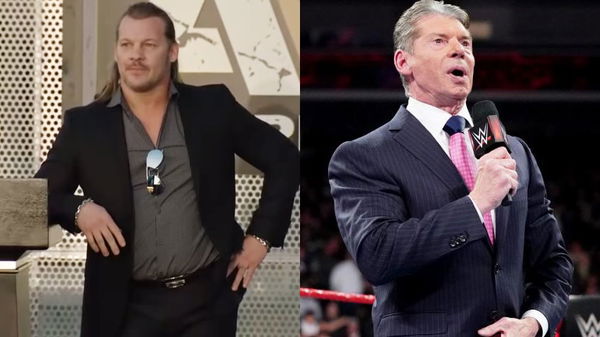 ---
---
In late 2017, Chris Jericho shocked the world when he left WWE for New Japan Pro Wrestling. After facing Kenny Omega at Wrestle Kingdom 12, Jericho returned to WWE for a brief run. However, a new company and an exciting opportunity lured him away from Vince McMahon and his kingdom.
ADVERTISEMENT
Article continues below this ad
Chris Jericho made a shocking appearance at All In
ADVERTISEMENT
Article continues below this ad
On September 1st 2018, the Elite organised the largest independent wrestling show of all time. All In, emanating from the Sears Centre, sold out in less than five minutes. It featured some of the world's best wrestle some incredible matches.
The show also included a shocking appearance from Chris Jericho. He attacked Kenny Omega after his gruelling match against Pentagon Jr. With that appearance, Jericho clarified he wasn't a part of WWE any longer. While promoting his book, The Complete List of Jericho, he talked about how Vince did not approve of his All In appearance on the Wrestling Observer Radio.
How did WWE and Jericho's negotiations break off?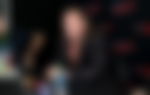 "Suddenly, it becomes a reality when the show in Chicago happened and then suddenly it's full bore and we began talking and I said, 'well, I'll go talk to Vince and see what he says' and it was Triple H who was supposed to talk with me, which I've never talked to Triple H before." (H/T Post Wrestling)
"I talked to Vince and Vince only and then, Triple H kind of jobbed me out by not calling me back when he said he would, and I don't play games like that, so I was like 'forget it, I'll just talk to Vince or no one else'–and then, Vince never really called me either and we got an offer from Tony and Barry (Bloom) told Hunter, who told Vince, who said 'take it' and I think Vince thought I was bluffing, so I took it."
"And when Vince found out, he said, 'You took it?', I said, 'Yeah, you told me to', and he said, 'can you get out of it?, I was like, 'No, you told me to take it'."
Did Vince McMahon think Jericho was bluffing him?
According to Chris Jericho, he was always straight with Vince McMahon in every facet. The details surrounding his WWE exit are strange, but it doesn't look like he regrets it one bit.
Jericho claimed, "I honestly believe to this day that he thought I was trying to bluff him and squeeze him for more money, which he should know me better, and if that's the case, I never would have done that."
ADVERTISEMENT
Article continues below this ad
Watch this story: WWE Superstars Who Wrecked Luxury Cars
Jericho continued, "I was always straight with Vince as much as possible but that's kind of how it all started and I bet Vince regrets that now because of the amount of money he would have paid me not to go, I'm sure he's paid times a hundred."
With this attitude, it's clear Jericho has turned the page on his WWE run. He was a Grand Slam Champion and forged a legendary legacy. However, he is now working for a man hell bent on dethroning McMahon as the king of pro wrestling.
ADVERTISEMENT
Article continues below this ad