"I Don't Really Have a Style"- Shawn Michaels Explains his Approach Towards Wrestling the Giants of WWE
Published 06/06/2021, 10:33 PM EDT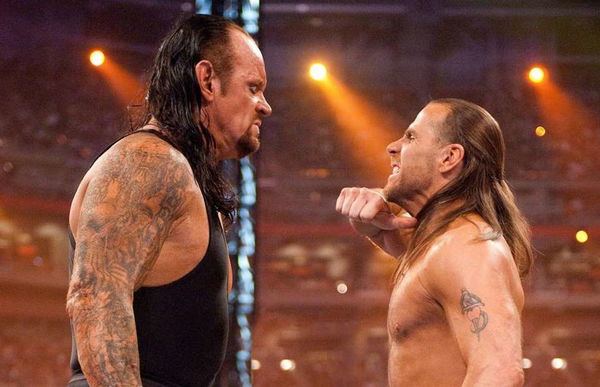 ---
---
In his legendary career, Shawn Michaels has wrestled a plethora of opponents. Given his stature, some opponents towered over him. However, HBK had a gift that he utilised during these matches against big men, like the Undertaker, Big Show and The Great Khali, just to name a few.
ADVERTISEMENT
Article continues below this ad
Shawn Michaels talks about his wrestling style
ADVERTISEMENT
Article continues below this ad
In the early 90s, moonsaults and flying elbow drops were a rarity. When Shawn Michaels stepped into the ring, he performed these moves with such fluidity and ease that many called him the greatest wrestler of all time. Eleven years after his retirement, we still ponder over his greatness.
From his classics against the Undertaker to his bitter rivalry against Triple H, HBK has a history of being in David vs Goliath battles. On an episode of Rasslin' with Brandon F. Walker, HBK talked about wrestling opponents larger than him, and how his style adapted to the opponent he faced.
"Honestly, that's what I enjoyed most about my career. Everybody almost has a style, and it took me a long time to realize I don't really have a style. One of the things I did was I adjusted and adapted to everybody." ( H/T Wrestling Inc)
"I think that's what gave me the opportunity to have so many different matches, and pretty darn good matches, with a lot of guys. Because that's what I enjoyed most about it. Not putting myself in a box and adjusting to whatever it was that they did very well. And I guess, when everything is said and done, that's probably my best strength, which was my adaptability."
"But it also really kept me in the area that I enjoyed most, which was, 'How do I make this the best match possible.' And sometimes if you have painted yourself into a certain style, sometimes that can make it a little bit more difficult. I didn't go in planning it that way, but that's how it ended up turning out."
Watch this Story: Unexpected Tag Team Partners of WWE Legend The Undertaker
HBK's best battles
ADVERTISEMENT
Article continues below this ad
Since walking into the company, Shawn Michaels cemented himself as WWE's show-stealer. HBK wrestled some of the best matches in WWE history, and he was even part of the first five-star rated match in WWE history.
At WrestleMania X, HBK and Razor Ramon wrestled the first televised ladder match in WWE history. The gimmick was new, but these two wrestled like they faced each other every week. Two years later, HBK wrestled another WrestleMania classic against Bret Hart. Just like the first ladder match and the first Iron Man match, HBK wrestled a classic with the Undertaker in the first Hell in a Cell match.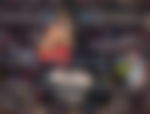 HBK and Undertaker's rivalry stretched to the 2000s, as they faced off at two consecutive WrestleMania's. Both battles were the best matches in WrestleMania history, and crown jewels in the careers of both men. WrestleMania aside. HBK had some great Raw and SmackDown performances, including an hour-long classic against John Cena.
ADVERTISEMENT
Article continues below this ad