Brock Lesnar has been absent from WWE ever since his WrestleMania 36 loss to Drew McIntyre which ended his WWE Championship reign. This left everyone to think and wonder about his future in the company.
Everyone, from the legends to common fans have given their opinion and speculation on The Beast's future and when he will return. Eric Bischoff joined this list of people as he talked about Lesnar during his 83 weeks podcast.
Here is what Bischoff said about a Lesnar return,
"I just can't allow myself to think there's a situation where he's never going to come back. I don't think he wants to. Let's start out with the reality of it, he certainly doesn't need to. Then it comes down to want to.
"Do I think there will be a point where Brock Lesnar wants to come back? I do because Brock Lesnar has been an athlete his entire life, been a competitor his entire life. His entire life he's had a goal, a match."
He made some interesting points, regarding Brock's attitude. Bischoff himself retired many times from his backstage roles in wrestling but he eventually joined in. This allows him to think from the athlete's perspective.
Vince McMahon would be keen on Lesnar's return considering their close relationship and the fact that Brock's matches have been some of the most consistent and entertaining in recent times.
Is Brock Lesnar worth WWE's investment?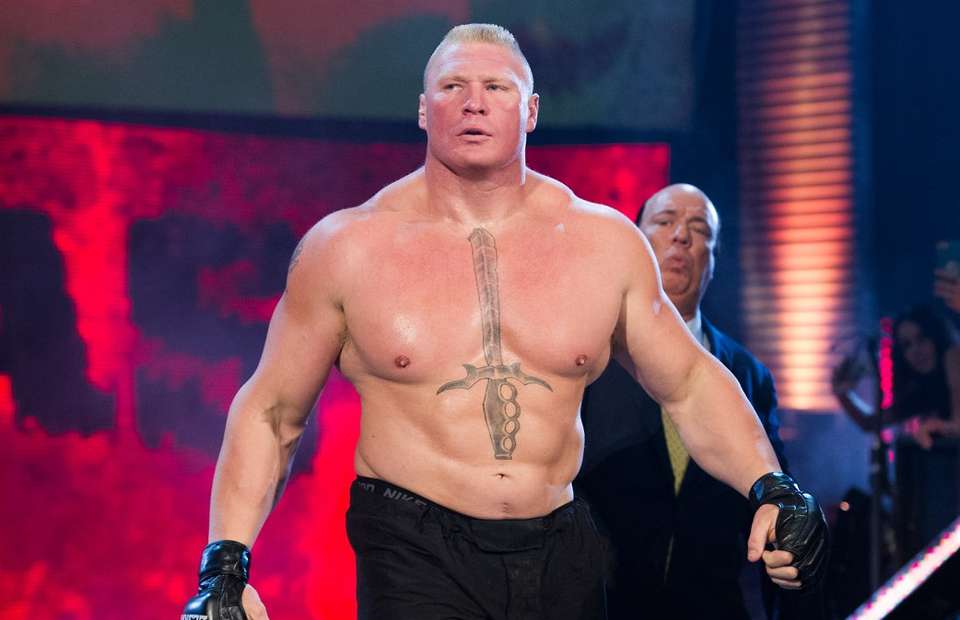 Later in the podcast, Eric talked about if Brock Lesnar has been worth WWE's investment. Lesnar was the highest-paid wrestler in 2019 despite having a part-time schedule, which is why this point is worth speculating upon.
Eric didn't just give his opinion but did a thorough multi-variable analysis in the podcast which is unusual for a man like Bischoff who is infamous for making irrational decisions.
He stated that the worth is subjective. It depends on the amount of money WWE has spent on him throughout his career as compared to how much money Lesnar has generated for the company. No one knows this, therefore, it's a difficult question to answer.
Bischoff ended this topic by stating that Lesnar brings credibility to WWE and makes the product believable. He makes wrestling fun and allows Bischoff to just enjoy the product.
Eric's analysis is extremely accurate. It is to be remembered that all the big faces like Seth Rollins, Drew McIntyre, and Roman Reigns got over because of Lesnar. Lesnar is a reason for the sizeable sums of money the aforementioned athletes generate via merchandise sales and crowd-drawing popularity.
The questions about Lesnar's return and his worth to the WWE can be only answered by Vince McMahon. The fans can just be patient for a Lesnar return to see WWE's attitude towards him.