"I Felt Detached" – Daniel Bryan Opens Up about Facing Roman Reigns and Edge at WrestleMania 37
Published 04/28/2021, 10:48 AM EDT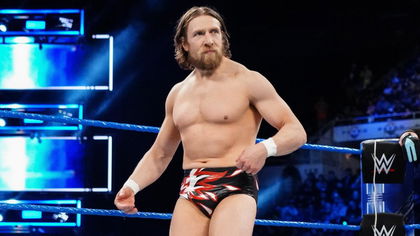 ---
---
Every Superstar who has headlined a main event has experienced an unexplainable thrill. Daniel Bryan is one such Superstar who headlined the main event at WrestleMania 37 against Roman Reigns and Edge in a triple threat match.
ADVERTISEMENT
Article continues below this ad
During a conversation, Daniel Bryan spoke about how it felt before he entered the arena for WrestleMania 37. This was the first time he experienced a thrill that didn't match with anything else.
"It's taken me time to process what the experience was like because it wasn't like a normal thing. It was really weird. I felt very out of body. It was so weird. When I'm wrestling I feel everything. I feel like I'm really enjoying it."
ADVERTISEMENT
Article continues below this ad
"This was weird… It was almost like I felt detached. I was out there, and it was so strange in fact, that before the match started I got this really weird feeling. I was like 'oh no, is this what it's like right before you die? Am I gonna die?' And I was like 'well, I mean, okay'… it was just a really bizarre feeling."
While he may have been feeling "bizarre" before entering the arena, Daniel Bryan put up a great fight against Roman Reigns and Edge.
Read: Roman Reigns' Iconic WrestleMania Double Pin to be Investigated by Adam Pearce
Daniel Bryan has put his career on the
Bryan has been feuding with Roman Reigns for a quite a while now. In fact, they fought at Elimination Chamber, Fastlane, and WrestleMania 37. At each of these events, Roman Reigns emerged victorious.
However, after much feuding, he has a last chance to defeat 'The Tribal Chief'. The Universal Champion and Daniel Bryan will have another match where if Bryan can't win, he will give up his career. It's a Career vs. Title match.
Now, it is possible that if Bryan loses, he will only have to quit his career at SmackDown. He can continue his wrestling career at Raw or NXT. In fact, when Paul Heyman was sending a message about the rematch on Talking Smack, he explicitly mentioned Daniel Bryan's career at SmackDown will be finished if he loses to Roman Reigns.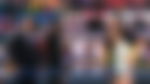 ADVERTISEMENT
Article continues below this ad
"If Roman Reigns wins, and I assure you, he will win, that's it for Daniel Bryan. He's out of here. He's not coming back, like the Midnight Rider, he's out. O-U-T. Gone! Banished from SmackDown. No more Daniel Bryan, no more Bryan Danielson, no more 'American Dragon.' No more Brie Bella's baby daddy around here. Gone! Finished!" H/t Comicbook.
Considering WWE has its methods of revealing information hidden in words, this could be one of them.
Do you think Daniel Bryan can still head to the other brands if he falls to Roman Reigns? Let us know in the comments below.
ADVERTISEMENT
Article continues below this ad