"I Get a Little Afraid of…": Dwayne Johnson Made a "Fear" Admission About His Relationship with Lauren Hashian
Published 09/24/2022, 10:00 AM EDT

Follow Us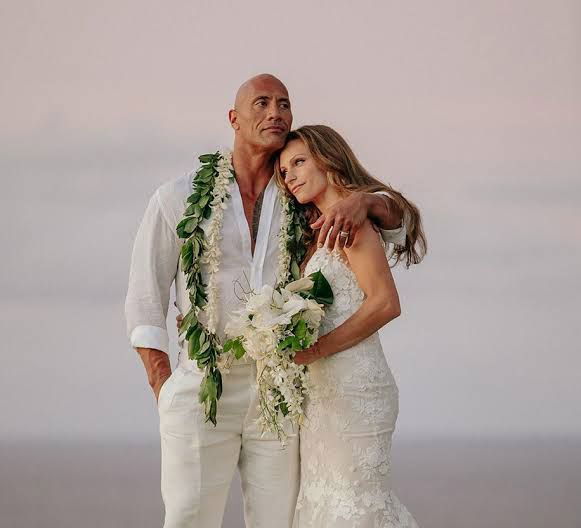 There is no one more prominent in the action movie world at the moment than Dwayne Johnson. He has been and still stands to be the prime actor who makes any action movie appear huge. The Jumanji movie series made hundreds of millions of dollars from the two movies that are out right now, which he resurrected in 2016. He isn't an actor who sticks to one thing, but one who achieves success in many things.
More than his acting career, we have seen The Rock do many things crash and burn in many wrestling matches during his WWE stint. While his whole character was based around being better than his competitors, he would get thrashed pretty badly a lot of times, too. But surprisingly, it's not something/someone in the world of wrestling or action movies that makes Johnson quiver. It's his wife.
ADVERTISEMENT
Article continues below this ad
Dwayne Johnson reveals his genuine fear on live TV
When Johnson appeared on the Good Morning America show for the promotion of Skyscraper, he was asked what was he afraid of. The former WWE Champion replied, "I think we're live for the world to see so the answer would be no. (laughs) But if the cameras weren't rolling, I mean, I get a little afraid of a lot of things, especially when I happen to screw up with my lovely lady at home. I fear her very quickly."
ADVERTISEMENT
Article continues below this ad
The relationship between Hashian and Johnson is filled with love, as we see from their Instagram posts. The Rock knows how to make the world a better place and keep his family and his wife happy as well. Hashian is his second wife after his divorce from Dany Garcia. They have two lovely daughters, Jasmine and Tia, and have a big bungalow in Chicago.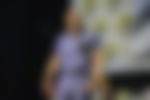 Being with an actor like Johnson could be challenging for someone, as he is such a big name in many industries. He frequently keeps away from his house, but it is a celebration whenever the Jumanji star returns. Managing Seven Bucks Production, the XFL, and making appearances for his movies are never going to get easy, but Johnson has firm and strong support in his family to fall on in the most difficult times.
ADVERTISEMENT
Article continues below this ad
WATCH THIS STORY: 50 Years of The Rock: Dwayne Johnson's Greatest Achievements in WWE
Tell us your favorite moments from any Dwayne Johnson action movie that formed his career in Hollywood in the comments below.