"I Got Blamed"- Lana Opens Up On How her Engagement with Rusev Got Her Into Trouble in WWE
Published 07/04/2021, 2:49 PM EDT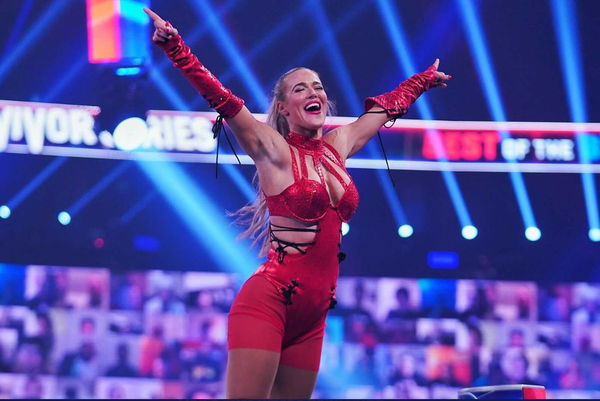 ---
---
Rusev and Lana will go down as the most popular couple WWE released. Each superstar's individual popularity carried them beyond the mainstream, but WWE bogged them down with terrible storylines. However, the Ravishing Russian confessed how the whole Lana heat concept came about.
ADVERTISEMENT
Article continues below this ad
Lana opens on receiving nuclear heat in 2015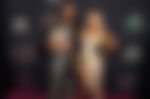 In 2015, Lana and Rusev split as a team, although the news of their actual relationship was under wraps. Rusev found a new valet in Summer Rae while Lana found solace in the arms of Dolph Ziggler. The storyline chugged along well, but an unfortunate error led to WWE scrapping the whole storyline.
ADVERTISEMENT
Article continues below this ad
Appearing on the Talk is Jericho podcast, the former WWE superstar and Chris Jericho discussed her meteoric career in WWE. During the podcast, she talked about the incident that got her nuclear heat backstage.
"It's so funny that you bring up the picture because I am so- I feel so good that I really didn't f*ck up you know and for so long I hit myself on the head and regretted oh my god I maybe we shouldn't have gotten engaged then."
"I didn't even put up a picture. I sent it to my friend, and you know, I guess you know, someone leaked it. TMZ got ahold of it and then basically TMZ just said we were engaged and so we the story got cut and we got blamed for it. Personally, I got blamed."
Watch this story: Nunchucks, Steel Chairs and More: Lethal Weapons WWE Superstars Used in Their Matches
How did WWE punish her?
ADVERTISEMENT
Article continues below this ad
Although the offence seems paltry, WWE punished Lana quite severely. WWE took the Ravishing Russian off television for a long time, while her fiancee treaded water. While the storyline got cut, Summer Rae humiliated Rusev on an episode of Raw after he lost to Ryback. She actually brought up the TMZ report and called him a b*astard on live television.
As for Lana, she did not appear on TV at all. "I got in trouble, I wasn't on television for three months. And I was on television straight for two years. And I was not on television for three months, I was made to feel that it was all my fault. I had to take the blame. And for years I thought maybe it was my fault."
Now, both Lana and Miro are out of the company and the grass looks much greener. With the TNT Championship around his waist, all Miro needs is his 'hot, flexible wife' by his side.
ADVERTISEMENT
Article continues below this ad