"I Had 42 Stitches in 6 Different Body Parts" – Mick Foley Recalls His Exploding Barbed Wire Match in Japan
Published 05/27/2021, 9:15 AM EDT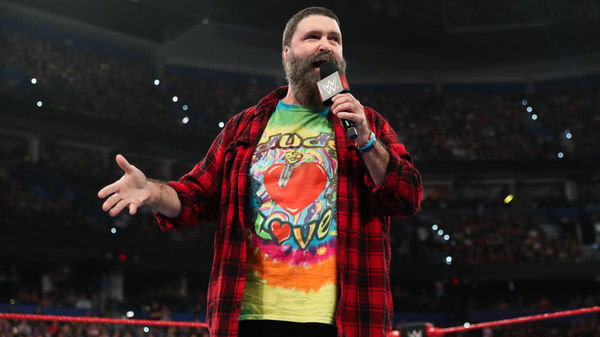 ---
---
Hardcore legend Mick Foley has been a part of many crazy matches. He fought all over the world in the most unique yet brutal and gruesome contests.
ADVERTISEMENT
Article continues below this ad
Although his main patron WWE have mellowed their product in recent years, AEW has come through with an array of brutal matches. In fact, the promotion has already staged Dog Collar matches, Blood and Guts matches, and Exploding Barbed wire matches in its short history.
Foley had his fair share of Exploding Barbed Wire matches. Hence, he was quick to relate to the lackluster effect of the Barbed wire match in AEW.
ADVERTISEMENT
Article continues below this ad
He recalled how he faced the underperformance of a similar match, back in 1995. Recently, in an interview with Rob Fox, Foley revealed more details about the match.
SAD, BUT TRUE!

I've been there – at the 1995 KOTDM when the exploding ring underperformed.

I feel bad for Mox & Omega, but suggest that @AEW deep-six the Kenny built a crummy ring story, and just admit that mistakes happen…and will learn from this mistake.

Just my opinion. pic.twitter.com/xBEB8q1XPV

— Mick Foley (@RealMickFoley) March 10, 2021
Back in 1995, Foley was wrestling in Japan under his Cactus Jack gimmick. During the King of the Death Match tournament, Foley was in three barbed-wire matches.
First one, a barbed-wire baseball bat, thumbtack deathmatch, Foley defeated Terry Gordy. In the second match, a barbed-wire board, bed of nails match, he defeated Shoji Nakamaki.
"For someone to live through it, continue a wrestling match," Foley recalled. "I think on both occasions there was this dramatic scene where the opponent would be covering his opponent that night, and there was a feeling of mutual respect because of what they gone through."
Mick Foley recalls what happened in his barbed wire match against Terry Funk
However, the major shock came during the final of the tournament, which was also the main event. Foley faced Terry Funk in an exploding barbed wire match.
While both Terry and Mick were expecting similar results to the matches before, it was different. "Although, on this occasion, I bailed out of the ring to leave Terry alone."
"Everyone covered their ears, and we witnessed what appeared to be four roman candles one of each corner going (make rocket sounds)… Terry who'd been expecting this phenomenal explosion stands up, and he lifts his hands out like as if to say, 'that's it?'"
The match might not have been as visually captivating as one would expect, but it came with its repercussions. "It resulted in 14 stitches, almost the loss of my left year," Foley said. "I had 42 stitches in six different body parts. So the wire really did a number to us, on us. So I did feel for those guys."
ADVERTISEMENT
Article continues below this ad
Jon Moxley faced Kenny Omega in an exploding barbed wire match at AEW Revolution. But fans criticized the match for its lackluster finish. As a veteran of this niche, Foley sympathized with both men.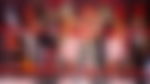 ADVERTISEMENT
Article continues below this ad
Please credit My Mom's Basement with Robbie Fox and give a H/T to EssentiallySports for the transcription if you use quotes from this article.