"I Had the Right Guy Out There" – WWE Hall of Famer JBL Thanks Eddie Guerrero for His Success
Published 04/07/2021, 9:30 PM EDT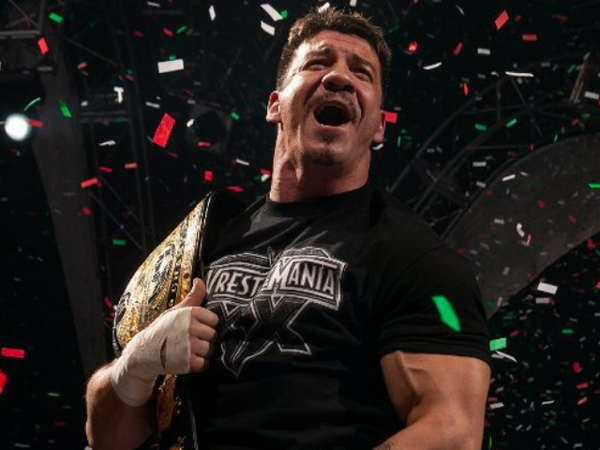 ---
---
John Layfield was one of the veteran Superstars to be inducted into the WWE Hall of Fame 2021. During his speech, he paid homage to his late friend, Eddie Guerrero, for being the man who made sure JBL came to exist.
ADVERTISEMENT
Article continues below this ad
In a backstage interview, JBL revealed it was because of Guerrero that he could attain great heights in WWE.
"I remember the first match with Eddie Guerrero. I remember sitting backstage, we are staple Center and Pat Patterson came up to me and said 'kid how you feeling?' And i said 'I feel great Pat', and he said 'good, I hope this works out for you'.
ADVERTISEMENT
Article continues below this ad
"I had the right guy out there with Eddie Guerrero. Everything JBL ever became was because of Eddie Guerrero. Without Eddie Guerrero that match probably would have probably been a one off."
Even though JBL and Guerrero were rivals inside the ring, outside the ring, they were great friends.
The story of Eddie Guerrero
Eddie Guerrero made immense strides during his time in WWE. He made quite the impression on the audience when he started using his 'Latino Heat' character.
During his time with the company, he won the European and the Intercontinental Championship. Unfortunately, he was released from the company in November 2001 after he was served with a DUI. He rejoined in April 2002 and started rising to the top at a sped up rate.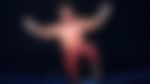 His incredible feud with JBL contributed massively to his rising popularity among the fans.
Tragically, Guerrero passed away at age 38 when he suffered an acute heart failure in a hotel room in Minnesota. His untimely death was a tremendous shock to the entire wrestling industry.
WWE Universe considers the feud between Guerrero and JBL to be one of the best in both their careers. It was the perfect rivalry where a money maker was going up against the underdog.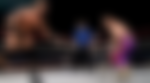 This rivalry gained momentum when Guerrero's mother suffered a heart attack after JBL grabbed her by the shoulders. From the time the feud started, JBL wanted to defeat Guerrero and take over the WWE title.
One match that they took part in was the Texas Bull Rope Match. WWE tied together both of them using a bull rope, and the match ended when one of them touched all four corners of the ring.
ADVERTISEMENT
Article continues below this ad
Initially, Guerrero won, but Kurt Angle revealed it was JBL who had finished first. This involvement led to another feud between Angle and Guerrero.
ADVERTISEMENT
Article continues below this ad
Even though he's gone, the WWE Universe fondly remembers the late Eddie Guerrero, especially the pro-wrestlers who worked with him and the fans who witnessed him.