"I Hate It When People Say That" – John Cena on How He Feels About "Carrying WWE" for a Decade
Published 05/15/2021, 12:24 PM EDT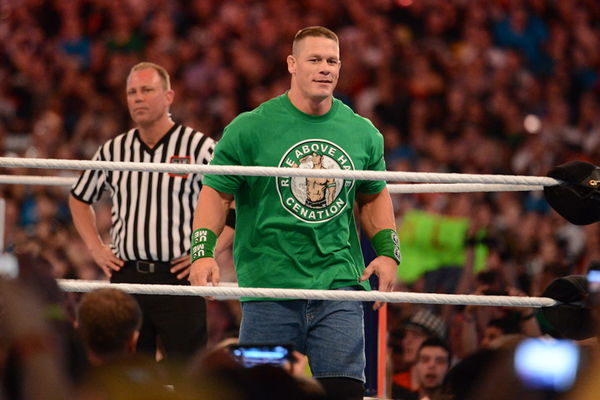 ---
---
The Attitude Era was WWE's most successful time. However, after it ended, the company felt a void for a long time. That's when John Cena came in and led the promotion through a difficult time.
ADVERTISEMENT
Article continues below this ad
It is often said that John Cena carried the company on his back and led it to success. While it may be true, it's not the entire truth. In fact, Cena himself agrees that crediting him with carrying the company to success doesn't do justice to the several other talents who worked relentlessly to ensure WWE was an enormous success.
"That's not true. If you think so, watch any wrestling match or WWE performance with one individual. So I don't believe in that term. It's an absolute team effort. And I hate when people say that because it takes the credit away from a lot of talented individuals."
ADVERTISEMENT
Article continues below this ad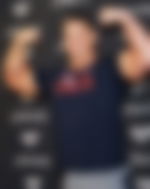 However, he appreciates the opportunities WWE has given him along with the admiration the fans have bestowed upon him. Hence, if the company ever needs him to do something, he won't turn it down.
"I think one thing is for certain that if WWE ever asked me to do anything, be it a phone interview or go to a smaller city to promote or go to a larger stage or fly across the world or et cetera, et cetera. For 15 years my life was a blur that had not much else in it except light blue canvas and ropes. And I love it for that. And I think now the audience is very understanding that I developed a similar sort of passion towards this."
Will John Cena return to WWE?
It's been a while since fans have seen Cena in WWE. Initially, fans expected his attendance at WrestleMania 37, but he couldn't make it work due to a tight schedule for an upcoming movie.
Nevertheless, John Cena has revealed that he wants to return to WWE sometime in the future. The date or event of his return is not set in stone, but sooner or later he will grace the WWE ring with his presence.
ADVERTISEMENT
Article continues below this ad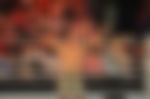 Currently, there are several Superstars on the roster against whom he can return. To name a few – Universal champion Roman Reigns,  Braun Strowman, Randy Orton, Drew McIntyre, and WWE champion Bobby Lashley.
ADVERTISEMENT
Article continues below this ad
Who do you think John Cena should make a comeback against? Let us know in the comments below.