"I Hated It" – Booker T Reveals His Conversation With Vince McMahon About His Entrance Song in WWE
Published 06/24/2021, 11:31 PM EDT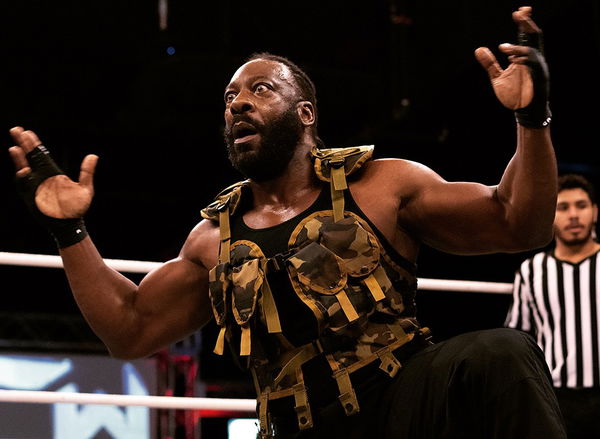 ---
---
Two-time WWE Hall of Famer, Booker T, is one of the very few, if not the only, wrestler to be equally gifted in wrestling as well as dance and music. His infamous 'spinaroonie' was an absolute delight to watch. He truly is the entertainer of entertainers.
ADVERTISEMENT
Article continues below this ad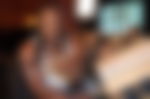 Booker T was a recent guest on the "Rasslin' with Brandon F. Walker", where they talked about his A&E Documentary and everything else. In one segment of the interview, King Booker was asked if he had any say in his entrance music or gear. Booker accepted that he did have a hand in it. His words were,
ADVERTISEMENT
Article continues below this ad
"The music we had input in —we had a whole list of music that we had to go through, [what we picked] turned out to be the best one. I used to date this girl who was in the entertainment business, [laughs] the adult entertainment business. The lady that used to make her outfits, she was the one who made our first black leather outfits that my brother and I came out in. It totally shocked the wrestling world and took the wrestling world by storm. And those outfits costed us $850, but I'll tell you it was worth every penny. [Stripper gear] is exactly what it was [laughs]!" (H/t Wrestling Inc. for transcriptions)
Watch this Story: WWE Superstars Who Got Caught Cheating Red-Handed.
Booker T despised his music
While on the subject, the Hall of Famer recalled having changed his music. According to him, it was in order to push for a WWE rap album during that time. Booker revealed that he hated the music to the point that he talked with Vince McMahon about changing it. He stated,
ADVERTISEMENT
Article continues below this ad
"I remember in the WWE we did a rap album. And I had one of the, 'Booker T, Can You Dig It?' And they made me use that music for about a month, and I hated it. I hated coming out to that rap music, it just wasn't me. I just didn't feel [it], I went to Vince McMahon and said, 'Vince, I need my old music back'. And because we were promoting the album, he said, 'Just ride with it a little longer and we'll get your old music back'. And it was so refreshing getting my old music back."
It is always fantastic to hear stories from Booker T as his contributions in and out of the ring are phenomenal. Wrestlers as multi-talented as him come very few and far between, and fans must cherish them while they still entertain us on a weekly basis.
ADVERTISEMENT
Article continues below this ad