"I Hated This Mask" – WWE Hall of Farmer Mick Foley Recalls the Backstory of the Infamous Mankind Mask
Published 06/08/2021, 10:00 AM EDT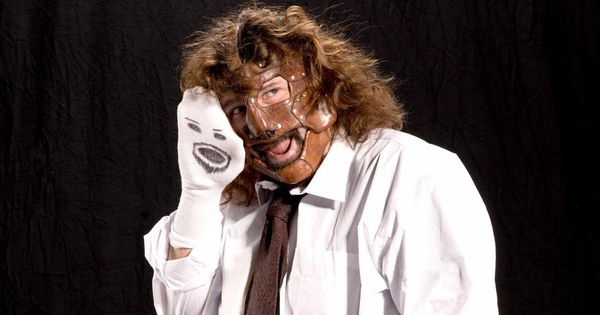 Mick Foley was catapulted into international fame in pro wrestling with the help of his Mankind character. However, the character would never be the same without his infamous leather mask.
When Mick Foley first debuted as Mankind, he would wear an out-of-shape leather mask. As a gimmick of an unpredictable deranged psychopath, the mask played a huge role, similar to Kane's mask in the Attitude Era.
ADVERTISEMENT
Article continues below this ad
The masked Mankind was a terror for many young fans and in-ring performers. In the latest A&E biography, Mick Foley took out the original leather mask and recalled his time with it.
"I loathed it. I hated this mask," Foley confessed.
Following his first match, Foley ripped it off as fast as he could, but things soon changed for the better.
"I started residing in the boiler room a few hours before each match. I wore it for hours before my matches," Foley revealed. To combat the disgusting odor, Foley rubbed Vicks Vaporub on his mustache before heading out to the ring.
"But in those formative years, I really tried to get into the character... I wore it almost all the time that I was backstage. So this was the key to my hiring." The Hall of Famer said.
Then, he spoke about the build of the mask.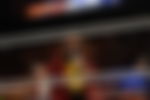 "A lot of care went into making this and, it was actually form-fitted for my face. There was a little bit of foam rubber in there to make it a little comfortable. But instead of covering it up without accentuating my facial expressions, it created an air of mystery and it was the best thing to have happened to me."
Watch This Story–Unexpected Tag Team Partners of WWE Legend The Undertaker
Mick Foley had immense fame with the mankind mask
When Foley first came to WWE from Japan, he was determined for a new start. With this in mind, he debuted the Mankind character, which would become his most famous one in the promotion.
He then had an infamous and legendary feud with The Undertaker that saw the conception of many unique matches, like Hell in a Cell, buried-alive match, and the Boiler room brawl.
ADVERTISEMENT
Article continues below this ad
WWE saw huge sales in Foley merch, especially the mask, thanks to Foley's legions of fans. Mick Foley gave away many of his prized possessions to charity, fans, and giveaways, including the infamous original 'Mr. Socko' sock and the original Rock n Sock jacket.
However, he kept the Mankind mask. The mask and Mankind character paved the way for many similar characters like Kane, Bray Wyatt/Fiend, and more.
Let us know who do you prefer the most in the three faces of Foley in the comments below.
ADVERTISEMENT
Article continues below this ad
If you use any of the quotes in this article, please credit A&E Biography series with an h/t to EssentiallySports for the transcription.
Read More – Major Updates on Upcoming WWE Draft for 2021 Revealed