Randy Orton is one of the most charismatic promo artists WWE has to offer. The cold-hearted stoic voice combined with the wrestling talent makes Randy Orton, one of the best in the business.
The Viper is currently in a rivalry with Edge and this week it was his turn to hype up their Backlash PPV match. Orton did a backstage promo and in his 3-minute promo, he added so much emotion into the feud that no one would mind if WWE had the match as the Backlash main-event.
Orton began the segment by giving a quick shout-out to the Undertaker's Last Ride documentary. After this, Randy showed his narcissistic side and proclaimed himself to be the best in the world.
He stated that everyone thinks Ric Flair was the best. But according to Ric, it's Randy who is the best talent to lace up a pair of boots.
His bragging continued until he addressed Edge's comments. Edge accused Randy of not being passionate and 2 weeks later, Randy had the perfect reply. The Viper stated:
"2 weeks ago on RAW, you said right to my face that I didn't have a passion for this business. That I was handed everything, that I was contempt, that I just did it for the paycheck. That I was complacent. Well, what can I say? You're right.
"You can't stand that for 20 years I have half-assed it and I still accomplished more than you or anyone else in that locker room has accomplished."
He then downgraded Edge and stated that Edge had to scratch and claw whereas he just needed to lace up his boots and be Randy Orton.
Orton also referred to their match as the 'greatest wrestling match ever' to end the promo.
Randy Orton and Edge's feud
WWE has done a fabulous job with the feud. Both of them have great chemistry and history, which they have channeled throughout the feud, ever since WrestleMania.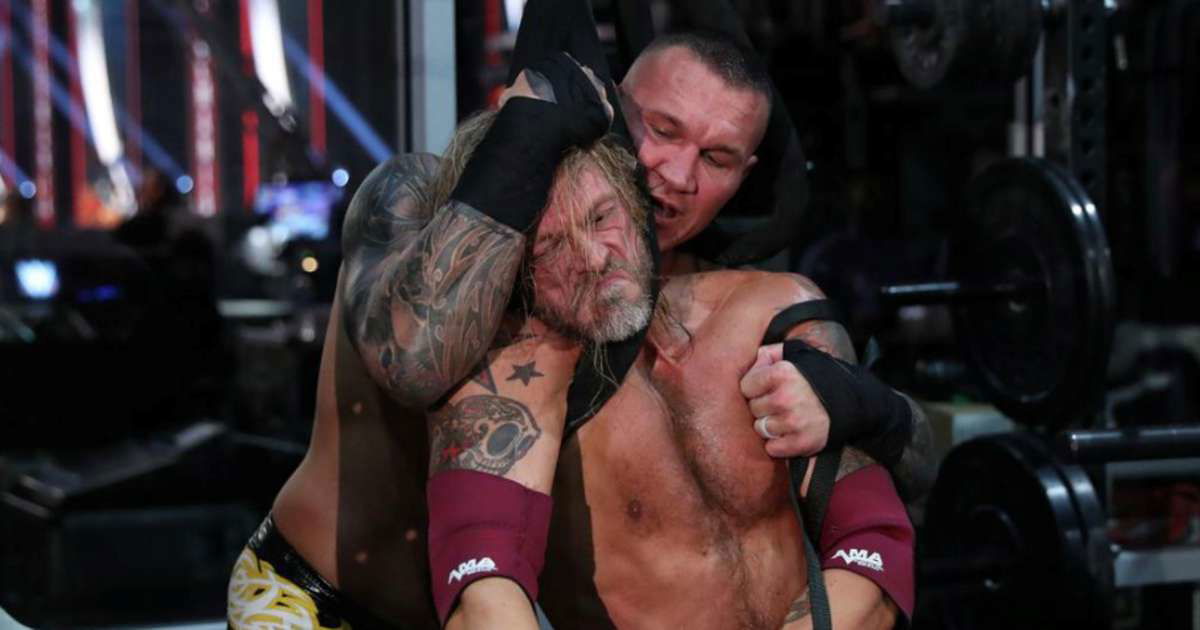 The bookers have many options to go with the feud. They had to give Edge the win at WrestleMania since he had just returned.
Now, as Edge has gotten back in the ring and re-established himself, it wouldn't make sense for Randy to lose again.
WWE in this empty arena era needs great stories and fans speculate that they will continue the Edge-Orton feud because of that.
It is rumored that Randy will pick up the win at Backlash. Following this, both the stars will go toe to toe in the final edition of their trilogy saga, at a much bigger PPV.
However, it is WWE that we are talking about here and they are notorious for changing the results at the last minute. Fans can only hope for them to not mess up this storyline.
Backlash is scheduled to take place on 14 June. That day the future of this feud would be decided, and the questions will be answered.