"I Have Some Doubts" – Logan Paul Reveals His Stance on WWE-Sami Zayn Controversy After His Big Debut
Published 04/03/2021, 12:16 PM EDT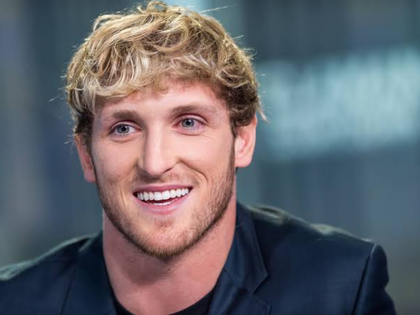 ---
---
YouTube sensation Logan Paul appeared on SmackDown: April 2, 2021, where WWE Superstar Sami Zayn greeted him. Zayn wanted Paul to stand by his side while he revealed the WWE's conspiracies to the world.
ADVERTISEMENT
Article continues below this ad
Logan Paul accepted this offer, but even before this segment could move forward, Owens attacked Zayn. Now, Paul gave a brief interview backstage where he spoke about his real thoughts on Sami Zayn's trailer about the conspiracies of WWE.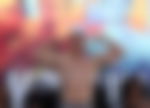 "Overwhelming. You know, just a lot. Conspiracy theories in general, you always gotta think twice about what to believe. I don't if I'm fully onboard with all the things he's saying but I'm here to listen. But you know, the more I'm realizing who Sami is, I have some doubts."
ADVERTISEMENT
Article continues below this ad
This is a good time to note that Zayn explicitly mentioned that he doesn't care about what others think, but he cares about Logan Paul's thoughts. If Paul begins to change his mind about blindly supporting Zayn, it might trigger the Superstar to snap.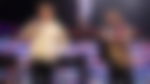 Logan Paul reviewed his first ThunderDome experience
The YouTube sensation has confirmed that he will definitely be a part of WrestleMania.
"I will be at WrestleMania for sure. I don't want to, you know, dent the invite. I am skeptical."
Apart from that, Paul's first night at the WWE ThunderDome was fun and super bright. Even though it was short, he thoroughly enjoyed the experience.
Sami Zayn accepted Kevin Owens' WrestleMania challenge
Sami Zayn announced that Logan Paul will be coming to SmackDown on Kevin Owens' show.
However, Owens was already furious with him for kicking him in the face on a previous episode. He challenged Zayn for WrestleMania, and after Zayn agreed, Owens delivered a stunner.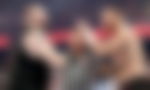 ADVERTISEMENT
Article continues below this ad
Nonetheless, Sami Zayn tried to apologize to Kevin Owens for kicking him and told him he could still be a part of the documentary that exposes WWE. Unfortunately for Zayn, Owens was not interested in knowing anything about his documentary or being a part of it. He just wanted to face Zayn inside the ring, and show him the consequences of kicking Kevin Owens.
One outcome at WrestleMania can be Logan Paul siding with Kevin Owens over Sami Zayn after realizing Zayn might be cooking up conspiracies without evidence.
On the other hand, if Paul sticks by Sami Zayn, WWE might bring on Logan Paul on a contract basis as an ally to Zayn.
ADVERTISEMENT
Article continues below this ad
Would you like to witness Logan Paul and Sami Zayn form an alliance for a longer term? Let us know in the comments below.