"I Immediately Contacted Andrade" – Alberto del Rio Reveals How His Dream Match Became a Reality
Published 04/29/2021, 10:59 AM EDT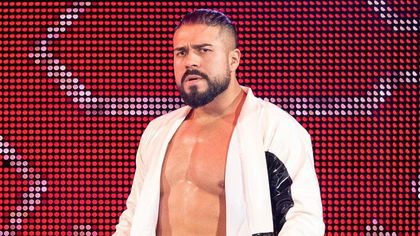 ---
---
WWE released Andrade from his contract after the latter expressed frustration with his place in the promotion. Recently, the former Superstar started making headlines about his first post-WWE match.
ADVERTISEMENT
Article continues below this ad
According to reports, he has booked his first post-WWE match. Interestingly, this match is against former WWE Superstar and his noteworthy compatriot, Alberto del Rio.
Notably, it was Alberto del Rio who set up the match against Andrade when he learned he was free to work in other matches.
ADVERTISEMENT
Article continues below this ad
"With the passion, the vision and the smell for business I know about what is my profession. I immediately contacted Andrade to ask him if he was interested in bringing into reality that dream match many wrestling fans have wanted to see between Andrade and Alberto del Rio, the 2 latest exponents from Mexican Wrestling to do something spectacular in WWE."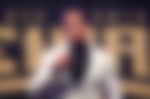 The plan gained momentum as soon as he agreed to Alberto del Rio's idea.
"I mentioned this to Andrade and he said 'Ok, let's Do it'. And I started to look at what else we can add to the event on that venue."
They have confirmed the match between Alberto del Rio and Andrade for July 31, 2021 McAllen, Texas.
Andrade had requested for his release
WWE released Andrade at Fastlane 2021, even though he had previously asked for his release, but the company rejected the plea. Finally, the company fulfilled his wish and announced his release at Fastlane.
A peculiar thing about his release is that Andrade does not have to abide by the 90-day non-compete clause that other released Superstars have to abide by.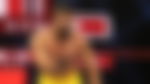 In fact, the company recently released several Superstars such as Mickie James, Samoa Joe, Peyton Royce, Chelsea Green, and others. All of them are currently serving the 90-day non-compete clause as per the terms of their contract.
It's not known why Andrade doesn't have this clause to work with, but it worked out for him. Furthermore, a match with another former WWE Superstar will help both of them revive their glories as pro-wrestlers.
Alberto del Rio mentioned another Mexican wrestler
ADVERTISEMENT
Article continues below this ad
Apart from the recently released Superstar, Alberto del Rio mentioned another Mexican Superstar who has made a name for himself in WWE, Rey Mysterio.
"My golden shorty and beautiful king, Rey Mysterio, wherever he is at. I have not spoken to you nor seeing you since you went from 619 to Las Vegas, but god bless you, your wife and your beautiful children." H/t Fightful.
Rey Mysterio and Dominik Mysterio are currently working on WWE SmackDown.
ADVERTISEMENT
Article continues below this ad