"I Just Decided to Have a Vulnerable Moment" – John Cena Explains His Relationship with BTS Army
Published 04/06/2021, 8:01 AM EDT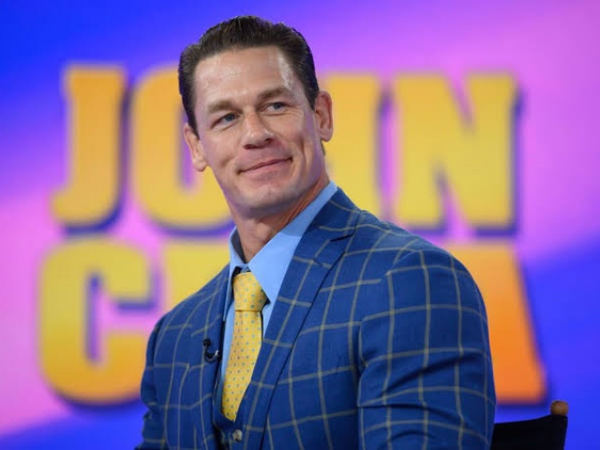 ---
---
John Cena isn't just a world-renowned Superstar; he's also an actor, an author, and an influencer. More often than not, he has tried to channel his influence to drive positivity in others. In his recent books, he aimed at spreading self-love and positivity in both children and adults.
ADVERTISEMENT
Article continues below this ad
During his talk with Celebrity Host Ellen DeGeneres, he spoke about what influenced him to move forward with writing the books. He revealed going through a phase that was hampering his love for himself. During this time, he realized the importance of self-growth.
"I was going through a pretty down period in my life. It was about four years ago, and I just decided to have a vulnerable moment, and just put one of those thought-provoking journal entries out on Twitter."
ADVERTISEMENT
Article continues below this ad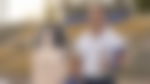 Not only did he reveal when he started working towards these journal entries but also the inspiration behind his thoughts.
"I was going through that down period, and realizing that I didn't consider myself enough. And amazingly enough, and talk about wonderful timing and just being ready for an opportunity, a very popular group, BTS, had just released an album called 'Love Yourself'. So I put out all these messages about self-love."
Even though he had his doubts about how much this is going to work and whether he'll be able to make the impact he was hoping for, it worked out great for him and his audience.
Thank you to @TheEllenShow for an amazing time today talking about DO YOUR BEST EVERY DAY TO DO YOUR BEST EVERY DAY and BE A WORK IN PROGRESS and can't wait until we can safely all see each other in person! https://t.co/HCHf2DOrGG

— John Cena (@JohnCena) April 5, 2021
Moreover, Cena has devoted all his social accounts to promoting self-love, motivation, positivity, and self-growth.
Seth Rollins used Cena's tweet to encourage himself
Recently, John Cena posted a motivational tweet about self-growth. He was encouraging others to not be afraid of changing themselves for the better.
Interestingly, Seth Rollins responded to the tweet in a fashion which helped him endorse his motivations. He claimed that Cena was the only one who understands his point of view when it comes to changing his personality to attain the greater vision.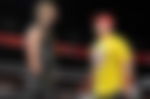 ADVERTISEMENT
Article continues below this ad
Status of John Cena returning to WWE
John Cena confirmed he will not be appearing at this year's WrestleMania.
He will be shooting in Canada during the time. The travel back and forth along with the mandatory quarantine will severely hamper his schedule. However, Cena might return at a later date, but none of that is confirmed.
ADVERTISEMENT
Article continues below this ad
Read More: From The Undertaker to Triple H, WWE Legends Who Will Be Missing WrestleMania 37