"I Just Thought I Killed Him"- The Undertaker Shares a Horrifying Story
Published 05/30/2020, 12:36 PM EDT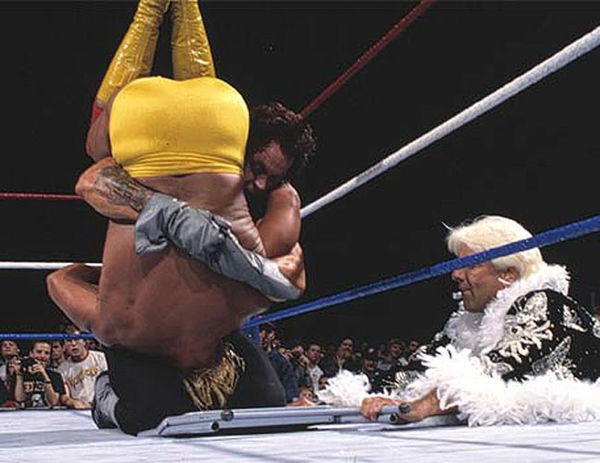 The Undertaker entered WWE at a time that was filled with top names. He slowly made it to the top but recalls one event that still troubles him.
ADVERTISEMENT
Article continues below this ad
Undertaker had a talk with ESPN in which he revealed that WWE Hall of Famer Hulk Hogan lied about a particular injury. 
ADVERTISEMENT
Article continues below this ad
Undertaker won his first WWE title against Hogan at the Survivor Series 1991. The match ended with Taker delivering his signature Tombstone Piledriver. Hulk Hogan blamed Taker for the move claiming that it had injured his neck.  
"Hogan claimed that I hurt him on the tombstone during the pay-per-view. Hulk was still the golden goose at the time. So I'm thinking they are gonna take this off me because they can't trust me or whatnot. They didn't really explain to me what the reasoning was," Undertaker explained.
Shane McMahon reassured Taker that Hogan's head was far from touching the mat. However, Taker was at a trance believing he just hurt the biggest star.
"Shane's right there telling me, he's like, 'Mark,' he goes, 'his head wasn't anywhere close to touching that mat.' I'm like, 'No, man.' I just couldn't hear it," I was like, 'No, man. I hurt him.' I couldn't put a thought together. I just thought I killed him.", Taker said.
Undertaker further said that he confronted Hogan about the injury and realized Hogan's stand. The Hulkster went around spreading the news about Taker hurting him. Undertaker believes that's what cost him his title.
"Finally, I got to San Antonio. I was like, 'Terry, I watched it back, your head never hit!' He's like, 'Brother, what it was is, you had me so tight, that when we came down, I had nowhere to move, and that's what jammed my neck. I couldn't move at all.' At that point, then I was like, 'Okay,' I kind of realized I know what you're all about, and that's all I needed," The Deadman said. 
Undertaker would lose his WWE Title to Hogan 6 days later after his win. Following Hogan's departure to WCW in 1993, Taker became the main man in the company, a title he still holds.  
ADVERTISEMENT
Article continues below this ad
Undertaker on his current stand with Hulk Hogan
The WWE Superstar has not been one to beef with anyone. Taker commented that he had maintained a professional relationship with Hogan in spite of what happened. 
"I was not overly friendly, but I did, you know, if he was in the building, I always made sure to say hello, and engage him in conversation. But, you know, I've always, like I said, from that Tuesday in Texas, when I got that answer, I knew all I needed to know about him. And then, you know, that's the way it's always. My radar was always up, anytime I had to interact with him," said Undertaker.
ADVERTISEMENT
Article continues below this ad
Hulk Hogan has been a part of many controversies in the past. The revelation from Taker further adds to the story. Nonetheless, Taker has had a lustrous career in WWE, something others can only dream of.