There was a point in time when NXT was just a developmental unit for future WWE Superstars. However, independent circuit veterans like Kevin Owens, Sami Zayn, Finn Balor and Samoa Joe made the yellow brand must-see television. 
At present, NXT has cemented its place as the third brand in WWE.
On this week's WWE's The Bump, Kevin Owens had an emotional story to share about his NXT exit. The Superstar even went on to say that he had no intention to leave.
Owens was one of the hottest prospects in wrestling and eventually made his way to WWE. He started off in NXT and soon became the NXT Champion. 
The prize fighter made his exit at NXT: Takeover Brooklyn.
Kevin Owens on his last NXT match
Kevin Owens had his last match on NXT against Finn Balor. Like most NXT stalwarts, he ended up losing the match.
Owens would then move on to the main roster, but he reveals that he had no intention to leave the brand he started off from.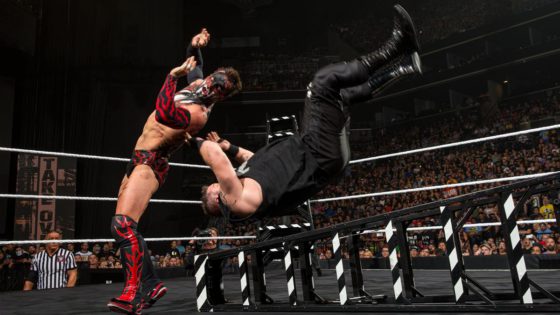 "There is a story after that match. I remember the feeling I had because it wasn't the feeling I expected to have. Because at that point I had already been on NXT, I had been on the main roster", Owens said. 
Owens made numerous appearances in the main roster before his eventual move. He wrestled with the likes of John Cena and Cesaro. He was in Pay-Per-Views and had open challenge matches on SmackDown. 
Owens feels that NXT is one of the main rosters today after its resurgence. Owens, along with Finn Balor and a handful of other Superstars, shaped the brand to what it is today.
On not wanting to leave NXT
His TakeOver match was the first time his family got to see him live. It was also the first time an NXT show was sold out.
After the match ended, Owens broke down. Fans witnessed an emotional Superstar leaving the ring.
"After the match, I knew it was my last NXT match and I sat on the apron. I always try to keep my emotions in check until I'm just by myself, as far as wrestling goes, that's how it's been. I kinda broke down on the apron cause it was my last NXT match and it made me sad", Owens explained.
It is normal for anyone to feel so after having wrestled in a brand for such a long time. He does mention that he loved being in the main roster but wishes he had the best of both worlds.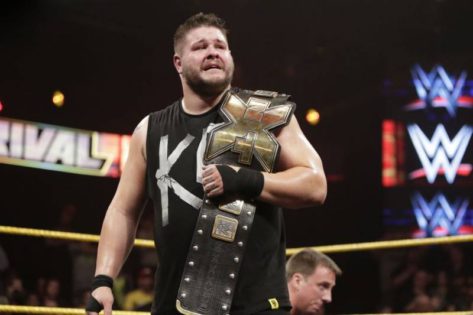 Owens said, "I wish I could have gotten both. I didn't want to leave NXT. I didn't want to leave the people I was working with and I didn't want to leave the talent. Everybody was so close because we were trying to be like. It was like a movement. Trying to make people notice this incredible brand"
Except for that one time in Chicago during the survivor series weekend, Kevins Owens has not gotten any chance of being back at the yellow brand.
Aftermath
Owens further talked about his backstage interaction after his last NXT match at TakeOver. His statement also gives us an idea of how much the WWE authority cares about their Superstars.
"I was pretty upset and I remember coming from the back and Stephanie McMahon being worried and she could see how I was and she thought I got hurt during the match. I told her na, it just sucks leaving NXT", Owens concluded the topic. 
Since leaving NXT, Owens has won the Universal Championship, the United States Championship, and the Intercontinental title.
He has had stellar success in the company so far and going forward would expect nothing less.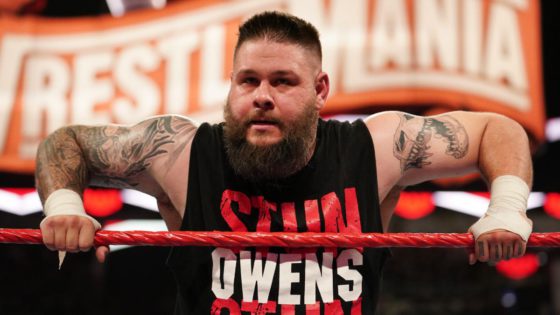 Superstars such as Owens changed the fate of the developmental brand. Today, NXT has grown to such an extent that it has its own unique identity within the WWE fold.
Big names have made appearances and thanks to Triple H, nothing goes unnoticed. 
Owens' career would have been much different if he had stayed at NXT. Finn Balor did return to the brand, so could we see Owens return? Leave your comments below.