"I Knew It Was Cool"- Booker T Explains the Origin of His Iconic Spinaroonie
Published 02/17/2021, 9:19 AM EST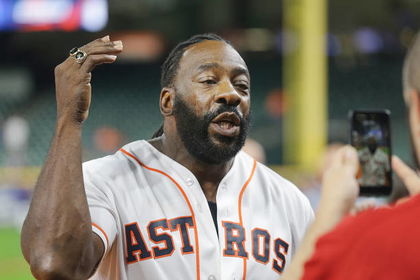 ---
---
WWE Hall of Famer Booker T is one of the most charismatic wrestlers around. The legend has accomplished a lot on his lengthy career. One of the most outrageous things Booker T has done is getting the Spinaroonie over. The former World Champion explained how and why the move worked, along with another outrageous move.
ADVERTISEMENT
Article continues below this ad
Former WCW Champion explains why the Spinaroonie worked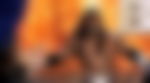 ADVERTISEMENT
Article continues below this ad
During his Hall of Fame podcast, the legend explained how the Spinaroonie became a favourite move, even though it wasn't a wrestling move. It became synonymous with Booker's name, even though it resembled a dance move.
"I didn't know where it was supposed to back then, as far as the Spinaroonie goes, but I knew it was cool. And then, once I started doing it, I realised that's what people really want to see. More than anything was the Spinaroonie. Of course they loved my wrestling, but the Spinaroonie became, you know, something that had its own little wing."
"When I need to pull out a play, I can always go to the Spinaroonie," said the former King of the Ring. "So it just happened to work out that way, it became a signature."
The same goes for the People's Elbow. Somehow, some way, The Rock got a running elbow drop over. It became one of his iconic moves that we associate with him. Booker T figured out a similar way to keep fans invested in his matches by busting out the Spinaroonie.
The Rock vs Booker T
ADVERTISEMENT
Article continues below this ad
A rivalry that remains underrated during the Attitude Era is Booker T's feud with the People's Champion. Before he won the World Heavyweight Champion and King of the Ring, he was killing it with the People's Champion in 2001.
Their match at SummerSlam 2001 was a battle between WCW's and WWE's most charismatic talent. Both men gave everything in the attempt of determining who's better, while trying to win the WCW Heavyweight Championship.
In an infamous SummerSlam moment, Booker T had the Rock beat with the scissor kick, but stopped to hit the Spinaroonie. The Rock popped up and nailed the champion with a match-winning Rock Bottom, ending SummerSlam 2001 on the perfect note.
ADVERTISEMENT
Article continues below this ad