"I Like Being the Serious Bada**" – WWE Legend Kurt Angle Opens Up on His Olympic Hero Gimmick
Published 07/05/2021, 12:32 PM EDT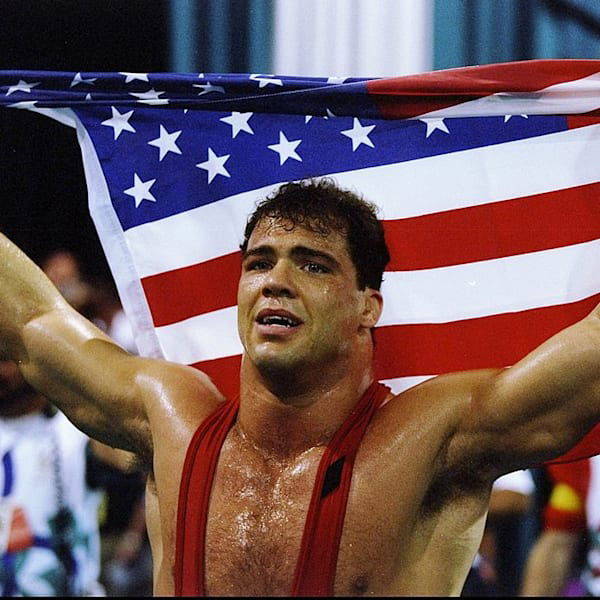 ---
---
It's not easy to win an Olympic Gold Medal in wrestling, but Kurt Angle did just that. And to top it off, he won the gold medal for his country with a 'broken freak'n neck'.
ADVERTISEMENT
Article continues below this ad
When he debuted in WWE (then known as WWF), he was a beloved babyface who had just made the United States proud in the Olympics. Angle's WWE tenure was divided in two major ways, one being his babyface run in the Attitude Era, and one in his no-nonsense 'Ruthless Aggression' era.
Angle revealed which of these two eras he liked the most on his Kurt Angle Show. He admitted that both of his gimmicks were iconic and added that he enjoyed performing under 'the Olympic hero' gimmick.
ADVERTISEMENT
Article continues below this ad
"Oh, that's tough. The 'Olympic hero' versus 'The wrestling machine' [Ruthless Aggression era gimmick], you know, I had a lot more fun doing the 'Olympic hero' gimmick. I was more entertaining, did some funny stuff, goofy stuff, but 'the wrestling machine' was really cool, I like being the serious bada**, you know, kick your a**, you know, dominating wrestler. So it's a hard choice but I would have to say that the 'Olympic hero' one I liked the best," Angle said.
'The Olympic Hero' gimmick of Kurt Angle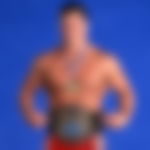 Kurt Angle made his in-ring debut in 1999 at Survivor Series against Shawn Stasiak. All the fans instantly liked him, and he became a fan favorite, given his patriotic theme song and his win at the Olympics in 1996. Angle was undefeated for several weeks and finally registered his first loss against Tazz at the Royal Rumble.
He would cut promos as an All-American hero and would emphasize the importance of hard work. Angle was noticeably booed in his debut match and would often term himself as the "first real athlete" in WWF which made fans turn on him, eventually making him heel.
Angle would go on to win the European Championship and Intercontinental Championship at the same time in 2000, terming it the "Eurocontinental Championship"
ADVERTISEMENT
Article continues below this ad
Many years down the line, Kurt Angle turned out to be one of the best technical wrestlers to ever step foot in the WWE ring. He would have his last match again Baron Corbin at WrestleMania 35.
ADVERTISEMENT
Article continues below this ad