"I Made a Lot More" – Andrade Reveals Why He Declined a $3 Million Offer From WWE
Published 03/30/2021, 7:45 AM EDT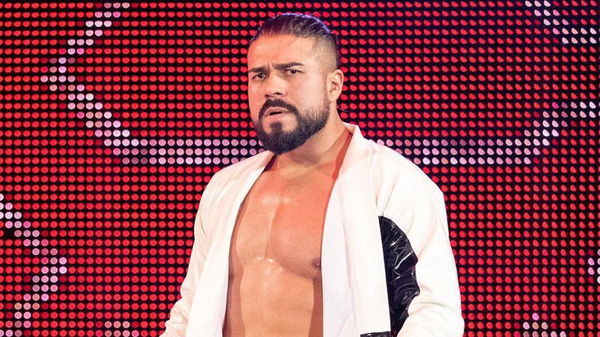 ---
---
Former United States Champion Andrade shocked the world when he announced his departure from WWE. Following the shocking decision, many speculated on why he decided to take such a drastic step.
ADVERTISEMENT
Article continues below this ad
Unlike other performers, Andrade does not have a 90-day non-compete clause. In a recent interview with Lucha Libre Online (H/T Fightful), Andrade revealed the circumstances behind his decision.
Andrade was last seen on TV in October 2020 when The Fiend and Alexa Bliss took him and Vega out. He underwent a minor procedure and was cleared in November. But Vince McMahon and Triple H had no idea about this.
ADVERTISEMENT
Article continues below this ad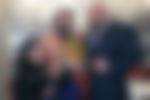 However, the hardest part of leaving WWE for Andrade is, "not getting to be close to Charlotte and going to events with [Charlotte]." They have been in a relationship since early 2019.
He also revealed how he was making more than the other guys when he moved to the main roster. As he left WWE, he gave up on a huge amount of cash.
"I've been with WWE. I had a great contract with WWE, a great contract. Three million per year. Several million dollars per year, a lot more than plenty of guys coming up from NXT. I heard about some of those contracts. I made a lot more than those guys," he said.
Andrade reveals why he really left WWE
Andrade was lying unused for quite some time as we mentioned earlier. Initially, WWE Creative wanted to pair him up with Drew McIntyre, following his title win.
"When the pandemic started, they put me with Drew McIntyre. Drew was great with me and behaved well with me in NXT and on the main roster," Andrade revealed. "We had the matches, and a producer came to me and said, 'Make sure Drew looks like a monster because he's the champ.'"
However, the former WWE Champion himself told Andrade to wrestle however he deemed fit. McIntyre and Randy Orton supported Andrade and expressed concerns about how he was not used on TV.
ADVERTISEMENT
Article continues below this ad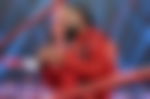 "Drew came to me and told me to wrestle how I know to wrestle, saying that he doesn't need me to make him look good, but to wrestle how I wrestle best. A lot of people treated me well, Drew too and Randy Orton. [Randy] would ask me, 'Why aren't they using you?' I didn't know what to say and didn't know what was going on. After that, I made the decision [to leave]."
What do you think is next for Andrade? Could we see him in AEW any time soon? Let us know in the comments below.
ADVERTISEMENT
Article continues below this ad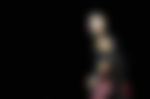 Trending Stories