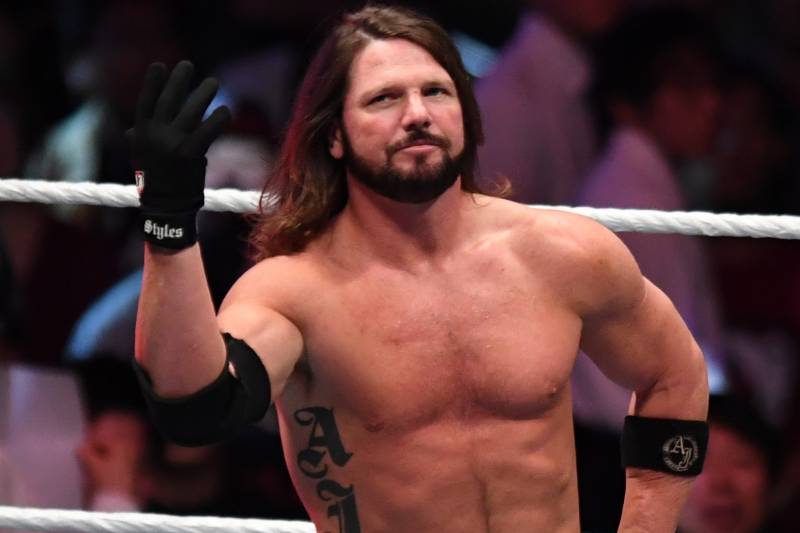 WWE Superstar AJ Styles recently spoke about his entry into the WWE, his style and approach to wrestling. In the interview, Styles opened up about an exchange he had with Vince McMahon about what kind of wrestler he needed to be. 
Styles stated that Vince was not at all impressed after his first fight in the WWE with Curtis Axel, asking him to switch up his approach inside and outside the ring.
"When I had my first match against Curtis Axel, Vince brought me to the back and he goes 'I've got guys that can do that. I've got guys that can do what you just did out there. What I need, I need this Pitbull!. That's what I need!'."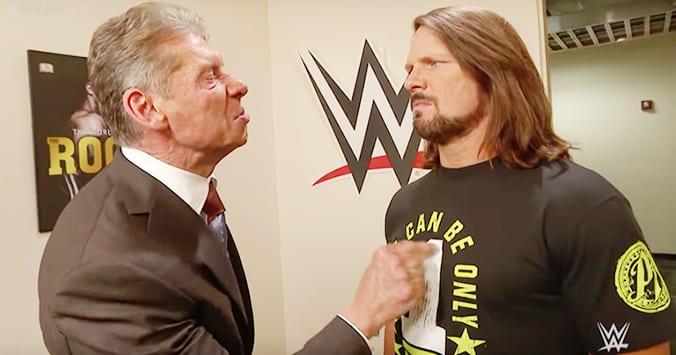 AJ Styles stands out
AJ was extremely receptive to the advice. He was a performer, with almost a decade of experience in the ring before coming to WWE, which made it easy to adapt. Styles immediately realized what he needed to do to become a top tier performer in the promotion.
"I go 'Oh, I know that guy!' Now I was like okay I can be this guy that just wants to eat freakin' people alive," said Styles.
Styles describes his time in Miz TV, when he was embraced by most of his peers, as someone who needed to go over as soon as possible. 
"It got to a point where I think it was a make-or-break when I had Miz TV. A couple guys came up to me and said, 'Listen, you gotta put it on him.' Like what? 'Yeah, you gotta really get it, and you know, put it on him'," said AJ Styles.
After this, AJ had become one of the top-billed performers in WWE. He made an explosive entrance and quickly ascended through the ranks to win reach the top. He won the WWE Championship and the United States Championship extremely quickly after his entry into the WWE. 
Styles is easily one of the most talented and respected wrestlers in the WWE right now. Only a handful can match his drive and skill, making for extremely entertaining displays in the ring. He is currently in the semi-final stage of the tournament to crown a new Intercontinental Champion. If he wins, that would be his third major title in the WWE.
"What they wanted to see was that intensity and getting after a guy right? And I think that's what changed everything," claims Styles.