"I Still Owe You a Receipt" – The Rock Responds to Chris Jericho's Recent Comments
Published 05/28/2021, 8:45 AM EDT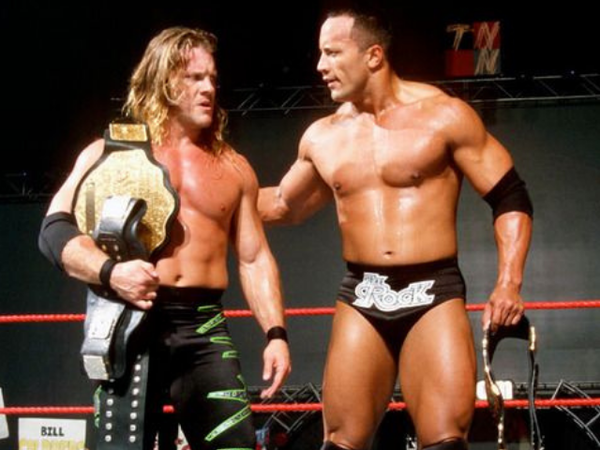 ---
---
Dwayne "The Rock" Johnson has made major strides in wrestling and Hollywood. Currently, most people across the globe refer to him as an actor rather than a pro-wrestler. However, his former colleague wanted the fans to remember what a prodigy he was in the wrestling industry.
ADVERTISEMENT
Article continues below this ad
Chris Jericho sent a heartfelt message to The Rock and called him one of the greatest to have walked the ring. In fact, he touched upon Rock's legendary career as a Hollywood actor as well.
'The Brahma Bull' responded to Jericho's praise and called him "one of the GOATS". He reminded Jericho of the time when they were "electrifying the millions" of fans and the fun they had in the ring. Apart from that, The Rock touched upon an incident humorously.
ADVERTISEMENT
Article continues below this ad
This means a lot, thank you brother for these words. You're one of the GOATS and man the fun we had electrifying the millions around the world.
What an honor.
And I still owe you a receipt for that tobacco spit incident 🤢🤣 https://t.co/w9QsVaQbj2

— Dwayne Johnson (@TheRock) May 27, 2021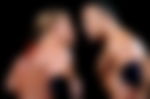 The history behind the incident The Rock is referring to
This "tobacco spit incident" he is referring to dates back to the first time Jericho and Rock wrestled. Jericho threw a cup of liquid on Rock's face, thinking it was beer or soda. Unfortunately, it was a cup of tobacco spit juice.
In another interview, Chris Jericho detailed what exactly happened in that incident.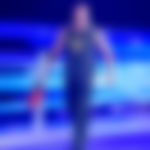 "I picked up a cup from the floor, but when I threw it in the Rock's face, it wasn't beer or soda — it was tobacco spit juice. He was really freaking out, it went in his eyes. He never really did go nuts on me about it. I think because he kind of empathized with me about it, because he came in with a lot of animosity. He kind of had the same thing when he was first coming in — he got a big push coming in, a lot of people didn't like him. He got a really big push right off the bat and people didn't like him. The cream always rises to the top. He was my only ally when I first got there in 1999."
ADVERTISEMENT
Article continues below this ad
Chris Jericho and The Rock became two of the most celebrated Superstars in WWE. While Rock quit to pursue a career in Hollywood, Jericho moved to AEW.
It will be an absolute blast from the past in case Rock and Jericho ever decide to come together in the ring! The question is, will it be AEW or WWE?
ADVERTISEMENT
Article continues below this ad
Do you want The Rock and Chris Jericho to meet in the squared circle again? Let us know in the comments below.