Sonya Deville is one of the few wrestlers in the industry who came in with a real fighting background. She is a talented performer who has been with WWE since 2015.
This is not the only thing Sonya is famous for. She has also gained fame for being the first openly lesbian wrestler who has wrestled in a WWE ring.
Sonya has enjoyed the management's respect as she is allowed to bring a rainbow towel as part of her ring gear. This was done to allow Deville to express herself in front of the millions of people who watch the product.
Deville recently gave an interview to the New York Post to talk about WWE and her clothing range, Rainbow Love. The interview went in-depth and Sonya made many revelations about her character.
She revealed that the Daddy Deville character was made because Becky Lynch called herself 'The Man'. Deville wanted to beat her at that and she thought that using Daddy would show that dominance.
The eye-catching part of the interview came when the interviewer asked Deville about her opinion on how close are we to seeing a sincere lesbian storyline in WWE. Sonya responded by saying:
"I think anything's possible. Especially this year, I don't rule it out at all. Like I've said in the past, inclusion is important in every aspect of life, including sports entertainment, and I think that the company would agree on that. I think it's definitely a possibility this year."
Sonya's positive attitude is a good sign for the possibility of a potential lesbian storyline. WWE's creative team tries to keep up with the trends and a lesbian storyline could help them attract the LGBTQ demographic to the product.
Sonya Deville and her importance for WWE
Sonya Deville is important for WWE's future plans. The company has been trying to get a lesbian storyline and even tried it with Lana and Liv Morgan.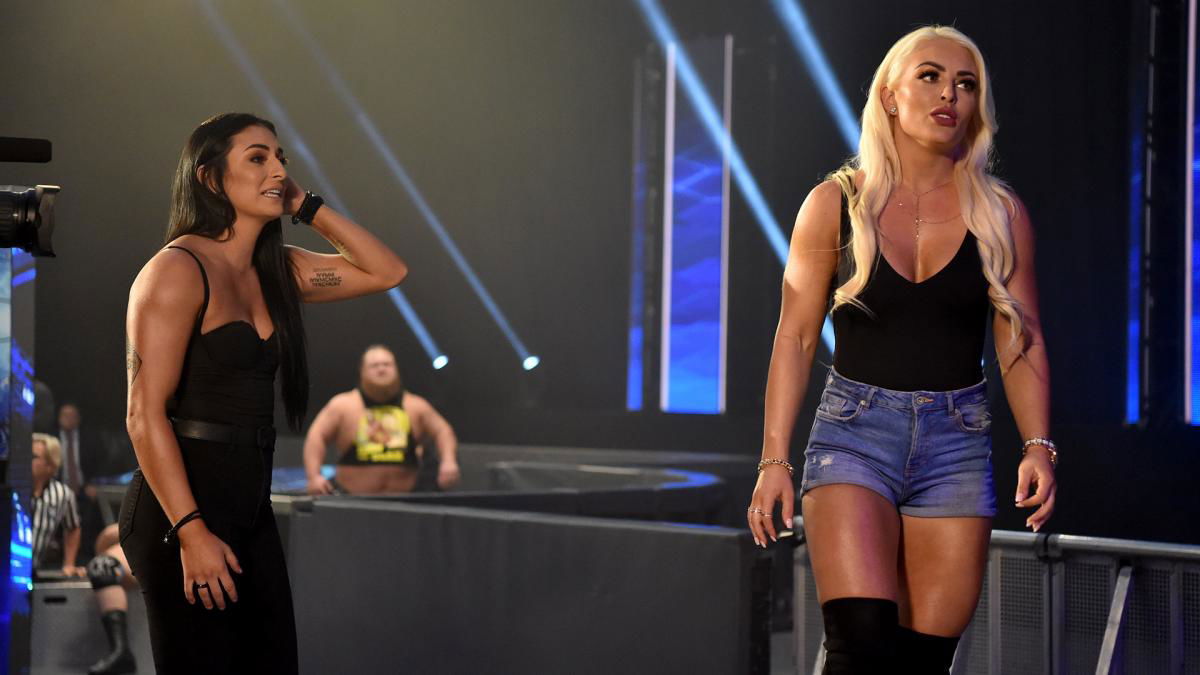 That angle failed and seemed fake to the fans which resulted in a lot of flak. from the fans. This is where Sonya can come in because of the storyline that she can build with Mandy Rose. WWE can try Lana and Liv with Sonya and Mandy and it would look legit because of the close history they have.
On the finale of Total Divas, the superstars attended a pride march. WWE can use that as a framework for the lesbian storyline and offer the fans an incentive to watch the series.
Sonya Deville is a talented superstar who hasn't received the push she deserves. The next few months would determine if WWE is serious about a lesbian storyline with Sonya or if they will underuse her and keep her just to attract the LGBTQ demographic.