"I Tripped Over" – Carmella Reveals an Embarrassing Moment With Will Ferrell During Her Days as a Laker Girl
Published 06/30/2021, 10:10 AM EDT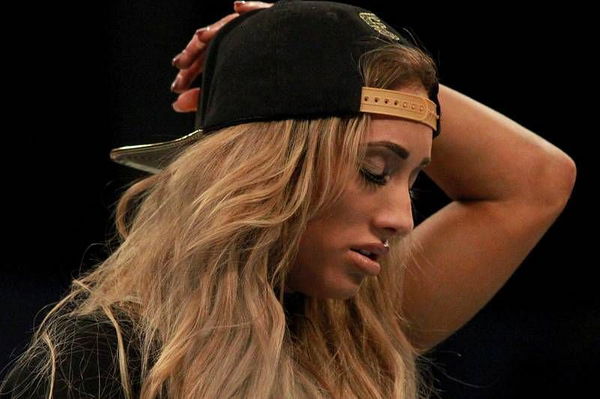 ---
---
We all know Carmella as the 'Most Beautiful Woman in WWE.' However, before Mella could become Money in WWE, she kicked off her career as a cheerleader. Carmella cheered for the New England Patriots for three seasons before becoming an official Laker Girl!
ADVERTISEMENT
Article continues below this ad
Although Carmella only worked one season as a Laker Girl, she has a fair share of memories from that stint. The 'Untouchable' one recently appeared on Out of Character. During the appearance, Ryan Satin asked Carmella about her most memorable moment as a Laker Girl. She instantly said the memorable moment was indeed an embarrassing one.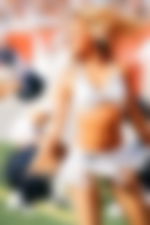 ADVERTISEMENT
Article continues below this ad
Carmella shares her most memorable moment as a Laker Girl ft. Will Ferrell!
Carmella revealed how Laker Girls have to make a profile video to be played during games. In her video, she mentioned Will Ferrell as her favorite actor. And this is when it gets interesting because Ferrell was once at courtside during a LA Lakers game.
The 33-year-old revealed she was sitting right ahead of Will Ferrell during a Lakers game. She desperately wanted her profile video to play on the big screen so that Ferrell would know how big of a fan she is. Sadly, that never happened, and Carmella took things into her own hands.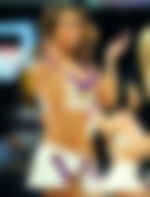 Watch this Story: The Rock, John Cena and More: WWE Superstars Who Sang on Live TV!
Despite Laker Girls not being allowed to interact with people at courtside, she made an exception. How? Well, Carmella decided to introduce herself to him directly. However, things really got embarrassing when she actually made the move.
Carmella details, "I was like 'I'm going to say hi to him.' I was walking by and I'm like, 'Oh my god, I'm such a big fan.' And as I said that, I tripped over one of the big camera cords and I fell. He's like trying to help me up and I'm like, 'This is so embarrassing.'"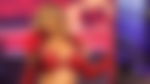 ADVERTISEMENT
Article continues below this ad
"But my one little chance to tell him that I was a huge fan, that I loved him and I fell. Typical me, I'm just a clutch. It was so embarrassing and he's like, 'I'm sorry, what you…' I was like, 'I got nothing, that's fine,'" she concluded.
It's really fun to know fan stories, especially from other larger-than-life personalities. Carmella's embarrassing moment is an example that whenever we hope to stand out from the rest in front of someone special or big, embarrassing things are bound to happen.

Have you had any embarrassing moments with a celebrity or WWE Superstar? Let us know in the comments below!
ADVERTISEMENT
Article continues below this ad