"I Wanna Raise the Bar": Dwayne Johnson Once Opened Up About His Physical Preparation for the Black Adam Character
Published 01/22/2023, 1:15 PM EST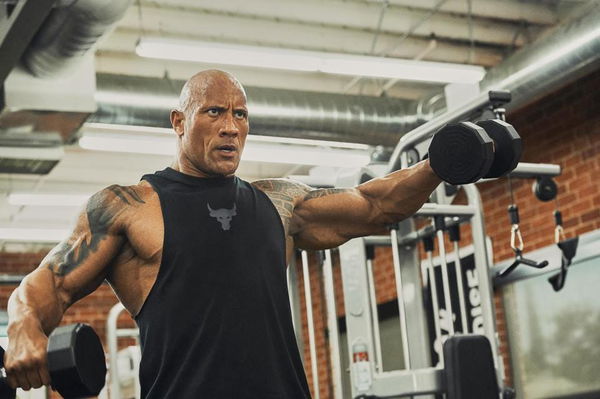 Actors have to put in a lot of effort to fit into a particular character. It might be honing their acting skills or to get in the best of physical shapes. And when you're an athlete turned into an actor like Dwayne Johnson staying in the right physique is of utmost importance. It is no secret how essential fitness is for him. And Johnson once shared some valuable insights while sweating it out for a key movie project. He already has an imposing stature, from regularly hitting the gym. But there are certain roles for which even The People's Champ had to go to great lengths to shine on-screen. And it was during the preparation of his dream project that he shared his regime with his followers. The 2022 movie Black Adam was definitely a demanding proposition on all fronts. And Johnson previously opened up on his Instagram about the difficult workout routine.
ADVERTISEMENT
Article continues below this ad
Dwayne Johnson on his tough workout for a role
He said, "That is an official wrap of my workout number two on this Monday. As I roll one down the line in my training my prep for Black Adam as many of you know, the first workout for the day for me as I roll out of bed I do my cardio on an empty stomach. And then at night, I get in here I clang and bang on these weights with all my friends which means I'm by myself so the first workout of the week on a Monday is back and biceps".
ADVERTISEMENT
Article continues below this ad
 

View this post on Instagram

 
The Brahma Bull continued, "My entire back workout consists of all supersets so there's a lot of blood and volume being pumped into the muscle and then I'll transition to biceps. As you guys know with Black Adam there's a lot of script and story and character and mythology study all that front literature stuff. But in terms of the physicality I wanna raise the bar for the character. He commands it, he believes for an eye to an eye he's the dirty hairy of superheroes".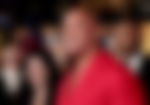 The 10-time WWE champion famously carries his own gym to wherever he travels to. Black Adam did not quite perform at the box office as expected. But there aren't many who are as detail-oriented when it comes to fitness. Transitioning oneself from an athlete's lifestyle to an actor's won't be easy and would involve many challenges.
Athletes turning to actors, nothing new
ADVERTISEMENT
Article continues below this ad
It's not to say that it hasn't been done before though, with Arnold Schwarzenegger being a great example. Closer to The Rock's background, we have the 16-time world champion John Cena who has made the career switch look quite effortless.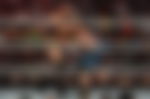 An appearance in the upcoming WrestleMania 39 for both the eccentric actors is a major possibility. It remains to be seen in what capacity the appearance is. WWE legend Stone Cold is also expected to appear at The Showcase of Immortals.
ADVERTISEMENT
Article continues below this ad
Dwayne Johnson's love affair with gym equipment is a well-known story. It would have been great for his fans to know about the details of the process involved. The Black Adam movie might have underperformed, but Johnson's efforts for it cannot be denied.
Watch This Story: Ranking The Biggest Survivor Series Betrayals Of All Time
Edited By: Debmallya Chakraborty