WWE Superstar Rhea Ripley recently revealed the time she had pitched a unique idea to the WWE management. This idea involved tattooing, struggling on stage, and an aggressive backdrop to the entire situation.
Ripley stated in a recent podcast that she wanted to do a particular spot with her fellow Superstar Bianca Belair. The Superstar suggested to the management that they let her do something that seemed outrageous at the time. "I wanted to plan a spot with Bianca. I didn't know how it was going to work, but I wanted to make it work," she stated.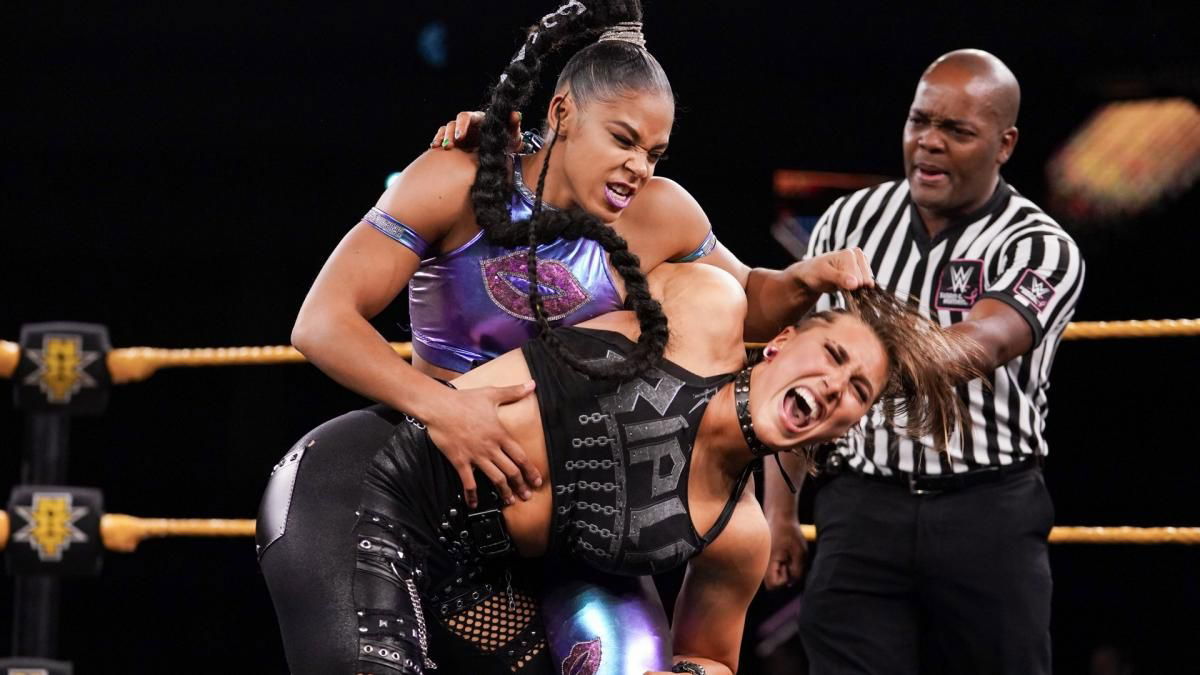 Rhea Ripley wanted to be tattooed with a live audience
Ripley went ahead to provide intricate details of what exactly she wanted to do in the spot. "I wanted to get a battery-powered tattoo gun and I wanted Bianca to rip the fishnet in my pants and I wanted Bianca to tattoo lips on my leg while everyone held me down."
As outrageous as it may sound, this whole fiasco might have been worth watching. It would undoubtedly be strange, however, in 2019, WWE would have definitely explored new ways to keep fans interested.
This pitch came during a time in which Rhea Ripley was dominating her peers in a lot of ways. She won the Triple Threat match on Smackdown against Charlotte Flair and Sasha Banks.
Also Read: Is Charlotte Flair the Face of WWE After the Absence of Roman Reigns and Becky Lynch?
This victory over two well established, highly appreciated superstars put her on the map. Ripley later went on to defeat NXT Women's Champion Shayna Baszler and won gold for the first time in her career.
Ripley may just have been edging too close to the boundaries of what WWE would and would not allow. However, her bizarre pitch was almost immediately shot down. "I wanted it so bad. They were like, 'I don't know if that's hygienic.' Yeah, true."
This is by no means the most bizarre thing to be suggested in the WWE. Hair matches were notably extremely popular in the 2000s. These were matches that ended with the heels having their hair shaven off, which was something like an ultimate humiliation.
CM Punk, Molly Holly, and Vince McMahon himself have all been at the end of the razor in the ring. So, Ripley's idea may not have been that absurd, to begin with.