"I Wanted Mean Gene to Be My Sidekick" – Renee Paquette Reveals WWE Turned Down Her Ideas
Published 02/05/2021, 10:34 PM EST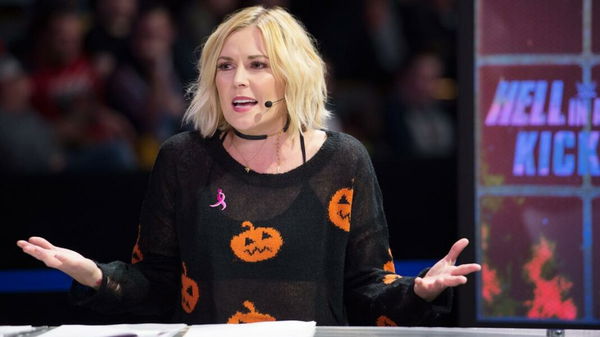 ---
---
Renee Young aka Renee Paquette was the female voice of WWE for eight long years before she asked for her release. The Canadian did it all from backstage interviews to ring announcing and even commentary for Monday Night Raw! Despite the various roles she played, several of her ideas didn't get through with the WWE.
ADVERTISEMENT
Article continues below this ad
Renee Paquette reveals ideas she pitched that never got through in WWE
Former WWE announcer, host, and color commentator, Renee Paquette, joined The Wrestling Classic for Casual Conversations. Renee discussed a variety of topics, but the most interesting one was her ideas that WWE turned down or never took an interest in.
ADVERTISEMENT
Article continues below this ad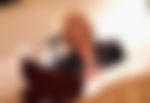 At first, it sounds a little funny considering all the things Renee did in the WWE, but yes, there's a lot more she could've done! She said, "Yeah, tons of stuff. One thing that I've always really wanted to do was to bring back Tuesday Night Titans. I wanted to host it and I wanted Mean Gene to be my sidekick.
"That's what I really really wanted and we just could never really, we never really shot a pilot or anything. It never really got any legs at all," she continued. "I'd pitch a couple of different food show ideas of things that I wanted to do, like cooking alongside some wrestlers, trying to get a podcast up and running. Which I mean, the pitches for those never really went too far."
Renee Paquette was stagnating in WWE
Renee Paquette also said that she would've loved to go more in depth with wrestlers on Unfiltered, as she does now on her Oral Sessions Podcast. The major thing she stressed upon later was to bring back Tuesday Night Titans.
ADVERTISEMENT
Article continues below this ad
Renee had previously stated that she left WWE because there wasn't much else left for her to do. Knowing the diverse ideas she had in mind, it's easier to understand the creative rut she found herself in.
Either way, Renee has done exceedingly well for herself since leaving WWE. She launched her own cookbook and even started her podcast!
Would you love watching Tuesday Night Titans with Renee Paquette? Do you think WWE dropped the ball on this one? Let us know in the comments below!
ADVERTISEMENT
Article continues below this ad