"I Was Doing a Lot of Dumb S**T"- Stone Cold Steve Austin on His WWE Retirement
Published 01/27/2021, 11:47 PM EST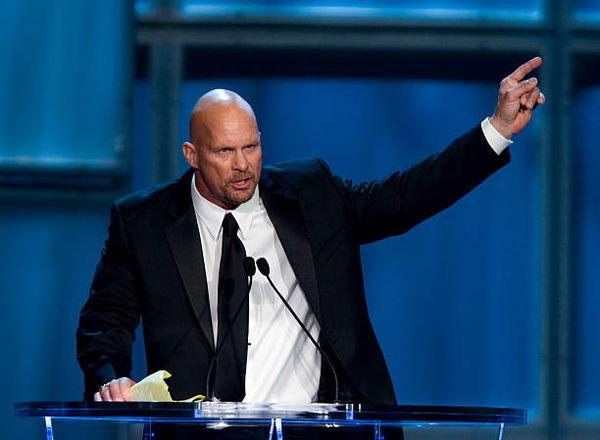 ---
---
Stone Cold Steve Austin is the epitome of success in the world of wrestling. The Texas Rattlesnake is a pioneer who revolutionized wrestling with his body of work.
ADVERTISEMENT
Article continues below this ad
From his WWE debut to his retirement in 2003, Austin 3:16 has had many legendary moments. In conversation with Michael Schiavello of The Voice Versus, Austin opened up on the emotions he felt during his last match.
How did Stone Cold Steve Austin feel after his career ended?
ADVERTISEMENT
Article continues below this ad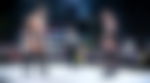 Stone Cold Steve Austin wrestled his last match in WWE against his archrival The Rock. He and Dwayne had fought in two WrestleMania main events [15 and 17] and this was the last clash. Austin won the first two matches, but the third match in their iconic trilogy went to The Rock.
"Yeah, you know what, it was a real weird day at the office man. I was running too damn hard, I was doing a lot of dumb s**t. Probably drinking way too much, you know, quit honestly and being very candid. But also, you know, my neck was starting to catch back up with me."
Austin's history with neck injuries cost him a couple of years of his career.
"It was almost like a weight was lifted off my back as much as it hurt me because I was emotional that whole day. I get emotional thinking about it. Tough business to get out of, you know. You love that business if I think anybody can sit in my chair and if you really love the business, when you gotta exit and you're not ready to exit, it's hard. It's real hard." (Voice Versus w/ Michael Schiavello.)
The Rattlesnake wanted to continue the grind
ADVERTISEMENT
Article continues below this ad
Austin described his experience as wanting to stay and grind in the business. The six-time World Champion loved what he did and wanted to continue.
"You want to stay in there and keep on the grind and keep doing it and keep going. But I'd already made that decision and that was a road I had to go down and that was the road I needed to go down and that's what I did."
ADVERTISEMENT
Article continues below this ad
Three Royal Rumble wins, six World Championships and a Hall of Fame induction later, Stone Cold Steve Austin has earned it all. We guarantee him to be one figure on the Mount Rushmore of professional wresting.