"I Was Shaking" – Bobby Lashley Details His Near-Death Experience During a Bank Robbery
Published 08/15/2021, 2:26 PM EDT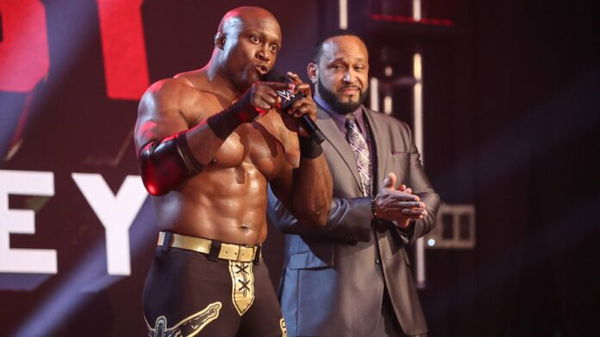 ---
---
'The Almighty' Bobby Lashley might look like the big bad guy of WWE that no one wants to mess with. But before being in the wrestling business, the WWE Champion was supposed to be an Olympian.
ADVERTISEMENT
Article continues below this ad
We said supposed to because an unfortunate event derailed Lasley's hope of the Olympics. The event was a bank robbery.
ADVERTISEMENT
Article continues below this ad
The bank robbery shook Bobby Lashley
Speaking to "Stone Cold" Steve Austin on the "Broken Skull Sessions" Lashley revealed,
"I was going to the bank. I just went there to go deposit some money, do some bank stuff. So I got into the back of the line. First, when I walked in, three guys were standing outside. Now that I look back, it was kinda stupid. But I wouldn't think that this was gonna happen. They had like bandanas kind of on their neck. You would think they're coming to rob the bank."
I go inside, I get some money out of the ATM, and then I go into the line. As soon as I get into the line is like bam! bam! And when I first heard it, all the ladies that were in the round part were facing the door so they were like screaming and dropping down. I was like, I turned, and when I turned — I later found out because I saw this video — the bullet just went ring over [my face].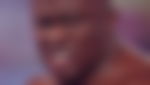 "The guy, when he kicked open the door, I don't know if it was a reflex and he shot or if he really wanted to shoot. I don't know what it was. But he kicked open the door, and he's boom! He's going. When he did that, I just took a dive down to the ground. Soon as I hit the ground, it was like thud! It was just pure panic. I was shaking, but I was like, almost feel like pushing myself through the concrete like trying to disappear and be calm. And then I heard another shot. I move forward a little bit, I was like 'No no don't move. Relax relax relax." 
The tragic experience of the WWE Champion doesn't end with the robbers leaving. He suffered a major injury during the robbery.
Watch This Story – Vince McMahon to Brock Lesnar: WWE Superstars The Undertaker Played Mind Games With

WWE Champion's knee put him out of the Olympics
ADVERTISEMENT
Article continues below this ad
Lashley revealed that his whole body was numb. He remembers thinking that it was not how he imagined it ending. Lashley came from nothing, put himself through college, join the military, as well as doing great in wrestling.
After the robbers went away from the scene, Bobby helped everyone up. But he later realized when he looked down that his knee was as big as a huge softball. So he went and had surgery. The doctors had to move his bursae sac because of the fluid in the knee. Then they had to cut the back open because of the drain back there. He also tore his meniscus.
After having the first surgery, a couple of months later, he had another surgery because of an infection in there. This basically just ended his chances of going to the Olympic trials, as the dates were too close. Fortunately for Bobby Lashley, when his Olympic window closed, his WWE window opened.
ADVERTISEMENT
Article continues below this ad