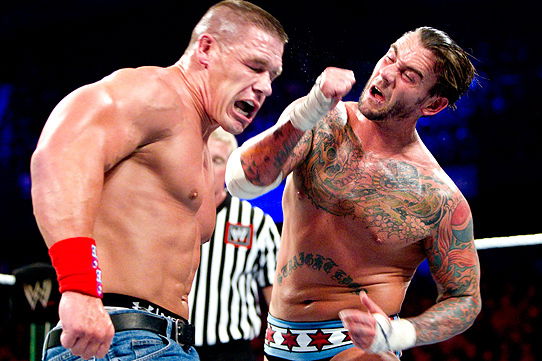 Former WWE Superstar CM Punk has had a long and storied career in the WWE. He entered the promotion as a mere mid-tier performer but rose through the ranks as quickly as possible.
Punk recently revealed on Fox's WWE Backstage (which he is a correspondent on) details about a particular match that he was supposed to win, until it was taken away by John Cena.
The fateful match? The 2008 Royal Rumble. 
It was already decided that CM Punk was supposed to win the match. However, WWE shelved Punk for somebody else yet again. And this time it was none other than, John Cena.
Cena was out of the WWE for about 3 months, recovering from a torn pectoral muscle. Cena carried immense star power at the time in the WWE, and it was not at all surprising to see him take centre stage.
CM Punk still salty
The WWE and Vince McMahon were known at the time for being extremely fickle. Vince was infamously accustomed to changing plans at whim, unfairly favoring the top-billed stars. 
ALSO READ– WATCH: The Iconic Moment When CM Punk Dropped the PIPE BOMB
Punk spoke about the match, and how he was supposed to walk away with the win, and how he was robbed of it.
"I was supposed to win! I was supposed to win that Royal Rumble, then John Cena comes back after three months from a torn pec. Thanks a lot, John," said CM Punk.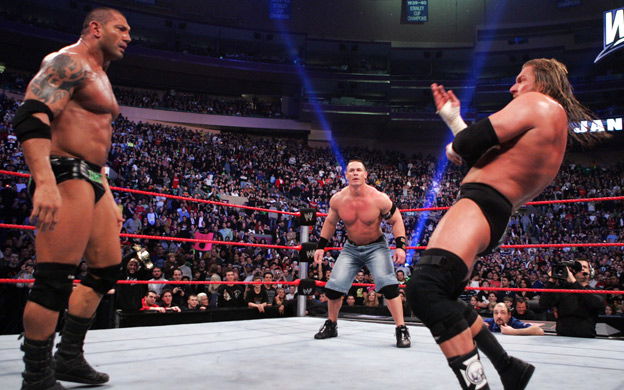 Punk has expressed his disdain for Cena on multiple occassions. Many times during Punk's reign as a mid-card fighter, he was brushed in a bid to bolster Cena's claim to the throne. Even if it came at the cost of the storyline.
Punk hasn't stopped taking digs at Cena, even after his retirement. He has been railing against the WWE management, and their strategy to conduct shows and get good talent.  
All of this eventually culminated in the infamous 'Pipe Bomb', in which Punk went on a furious rant about McMahon and his favoritism among wrestlers.
The Pipe Bomb had massive ramifications throughout the board and elevated CM Punk into the wrestling legend he is today. 
Regardless of his position in the industry, Punk has always been a very relevant voice in pro-wrestling. With him working at WWE Backstage, and rumors of his return, we can be sure to see more of Punk in the future.