"I Will Expose Them Fully in the End"- Former WWE Superstar Ryback on the Ongoing Legal Battle
Published 10/19/2020, 7:30 AM EDT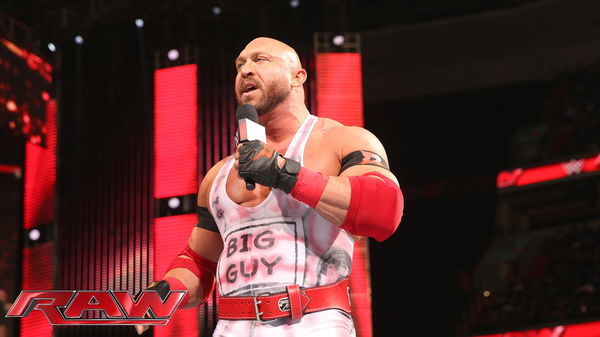 ---
---
Former WWE Superstar Ryback (Ryan Reeves) promised to expose WWE. In a tweet, the former IC Champion says that WWE suppressed his social media since 2016. Notably, WWE released 'The Big Guy' in August 2016.
ADVERTISEMENT
Article continues below this ad
Never stop pushing for what you know is right. @wwe has suppressed my social media since 2016, but they can't stop me and I've risen above despite their attempts to stop me. I will win and win big, and I will expose them fully in the end. Never back down, health back let's rock!

— The Big Guy (@Ryback) October 18, 2020
ADVERTISEMENT
Article continues below this ad
Heated legal battle with WWE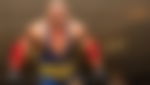 Ryback is still involved in a legal battle with his former employers over his name. WWE owns the trademark for the name Ryback, which he intended to use on the independent circuit.
Due to the trademark issues, he used the name 'The Big Guy'. He competed for several promotions like Northeast Wrestling, WrestleCade and RevPro, but is yet to sign a contract with any major company.
He has been extremely vocal about the issues that led to his release from the company, blaming the lack of creative direction for the derailment of his WWE career. Moreover, he blamed CM Punk for nipping his push in the bud. Punk and Ryback had two high-profile Hell in a Cell matches in 2012 and 2013.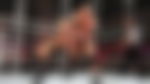 "Never stop pushing for what is right", he says. He firmly believes that WWE has wronged him; although, his former colleagues have made claims about him being an unsafe worker. Despite the claims, he doesn't hesitate from trashing WWE on Twitter.
Ryback Rants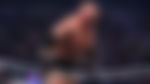 Part of his Twitter tirade against WWE was a long rant about how petty the company is. He accused the company of 'creatively threatening' him into signing contracts. He paid for his own surgeries and accused WWE of being negligent towards his medical requirements.
I also want to clarify all injuries to back and shoulder happened there and I have 100% paid for. Their neglect medically pumping me full of cortisone and toradol saying I would be alright caused the bulk of it. End of day my fault, but things need to change. @wwe needs to change

— The Big Guy (@Ryback) September 17, 2020
The most shocking part of the tweet was the accusation of WWE being connected to websites publishing slanderous material. He says he is one hundred percent sure of the claims he is making and promised to blow the lid off the whole matter.
ADVERTISEMENT
Article continues below this ad
.@wwe has paid certain online outlets that they have working relationships with to continuously put out slanderous articles, which paid ads are still being ran online. These are 100% facts and I won't stop and won't back down until what is right is made right.

— The Big Guy (@Ryback) September 17, 2020
WWE has had issues with wrestler's social media and third party profiles. In September, Vince McMahon sought to punish wrestlers who engage in third party activities, as reported by Wrestlinginc. This proves that his claims against the company have some foundation and aren't false.
ADVERTISEMENT
Article continues below this ad
Ryback's battle with the company still ensues. He hosts a podcast show called 'The Ryback Show' where he discusses his general interests. His ties to the company may be coming to an end soon, but he is looking to return to the ring after his injuries heal.