"I Wish" – The Undertaker Feels Brock Lesnar Shouldn't Have Broken His WrestleMania Streak
Published 11/11/2021, 11:43 PM EST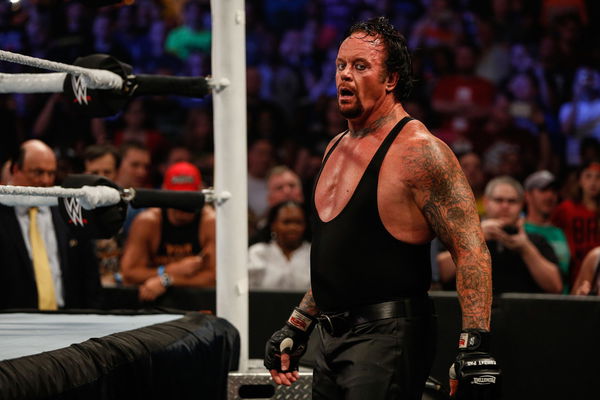 ---
---
Brock Lesnar defeated The Undertaker at WrestleMania 30, which marked the end of Taker's undefeated streak at WrestleMania.
ADVERTISEMENT
Article continues below this ad
During an interview, The Undertaker opened up about the defeat and explained what would have been idle. According to him, it would have been better if Roman Reigns defeated him instead of The Beast.
"Although, I don't know if Brock [Lesnar, who defeated Undertaker at WM30] was the right guy. I like Brock, me and Brock are friends. I don't know that Brock needed that win. Brock was a bona fide superstar at that point. So, I don't know that he needed it. Roman [Reigns defeating Undertaker at WM33] definitely, that was the right call. I just wish he may have been first. I wish I could have reversed them, you know what I'm saying? If Roman would have been able to do it, I think it would have increased the value."
ADVERTISEMENT
Article continues below this ad
He wanted to have a match with Roman Reigns when The Phenom was at his peak. Ultimately, when Reigns defeated Taker at WrestleMania 33, he wasn't as healthy.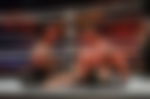 The Undertaker doesn't think anyone can break his streak
While Taker wasn't completely enthusiastic about his streak breaking, he knew that would happen.
However, even with his streak broken, he doesn't think anyone can actually break it or even reach that level.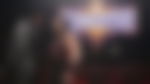 "I mean, it all happens for a reason. Selfishly? Yes. Business-wise? And I'm always business first, it is what it is. I doubt that anybody will ever get to 21-0. My place in history is what it is. I can't cry over spilt milk." H/t The Dallas Morning News
With the current roster, it doesn't seem like anyone can go through 21 WrestleManias without losing to anyone.
Roman Reigns could possibly face The Phenom at WrestleMania 38
ADVERTISEMENT
Article continues below this ad
Brock Lesnar and Roman Reigns squared off at Crown Jewel 2021, and The Tribal Chief defeated him. Following that, reports emerged WWE plans to drag the feud till WrestleMania 38.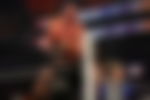 Now, The Undertaker was recently in Dallas, Texas. He took to social media to put up some photographs and tagged WrestleMania. Even though it's unclear, if possible, Taker will be at WrestleMania 38, which is taking place at the AT&T Stadium in Dallas, Texas.
ADVERTISEMENT
Article continues below this ad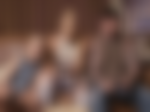 So, potentially The Undertaker could make an appearance at the event, especially during Roman Reigns vs Brock Lesnar. What do you think?