"I Would Leave Him Threatening Messages"- Kurt Angle Opens Up on Heat with WWE Chairman Vince McMahon
Published 05/20/2021, 8:15 AM EDT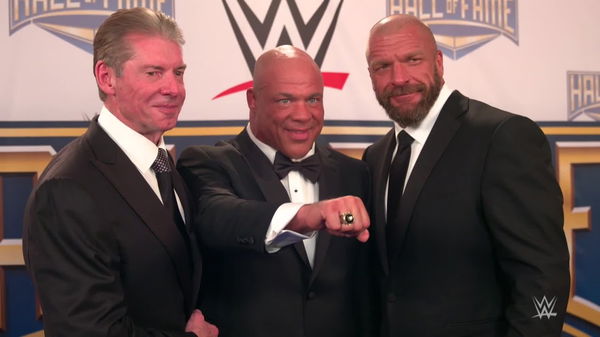 ---
---
Kurt Angle has been a wrestling machine for most of his life. He went from the Olympics to WWE to TNA and then back to WWE, taking almost no time off.
ADVERTISEMENT
Article continues below this ad
This led to multiple injuries that not only slowed him down physically but also bothered him mentally, which led to him quitting the company in 2006.
Why did Kurt Angle leave WWE?
ADVERTISEMENT
Article continues below this ad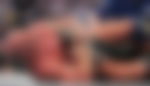 Coming off a big World Championship victory at the Royal Rumble, Kurt Angle faced his toughest test, in the ring and outside of it. He faced the Undertaker at No Way Out and then dropped the title to Rey Mysterio in a triple threat match that also included Randy Orton. Simultaneously, his painkiller issue wasn't slowing down.
This led to an altercation with Randy Orton where Angle took out his frustration on the Viper. On the Kurt Angle Show, the host, Conrad Thompson, asked him about the altercation with Orton, and Angle revealed some shocking information.
"That was Wrestling Machine, Kurt Angle. And I was in a really bad time of my life. You know, the injuries were piling up, the painkiller issue was not getting better, I was acting erratic with Vince McMahon, we weren't getting along very well. This was angry Kurt Angle lashing out.
"I meant no disrespect to Randy, but this was Kurt Angle making a statement to Vince McMahon directly. That was the beginning of the end for me. That's pretty much when I decided I was gonna quit," said Angle. "Right when I started in ECW, so couple months later, but it was right around that time."
How did Kurt convince Vince to let him go?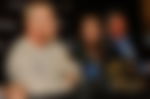 With his mental and physical state deteriorating, Angle went up to Vince and actually showed him the injuries he suffered and its side effects.
ADVERTISEMENT
Article continues below this ad
"The hardest part was the injuries. I just couldn't keep myself together. I mean that's the main reason I even left WWE in 2006." Angle continued, "I just couldn't keep my body together. My hamstring, my groin, my abdominal, shoulder, neck; everything was just… I was falling apart."
He even claimed Vince McMahon ignored him often because of his bad attitude. However, it only made Angle angrier. "I would leave him threatening messages on his answering machine, on his cellphone, and I just got so far out of control that eventually I had to go to Vince and say listen, we need to have a talk."
Angle ended up pulling his pants down and showing Vince the nasty groin injury, which prompted Vince to meet with Angle and discuss his WWE future. He flew Angle to WWE headquarters, where the Olympian informed McMahon that he's leaving.
ADVERTISEMENT
Article continues below this ad