"I'd Never Seen a Guy Drink Like That" – Former WWE Superstar Shares a Story about Andre the Giant
Published 12/23/2020, 12:05 AM EST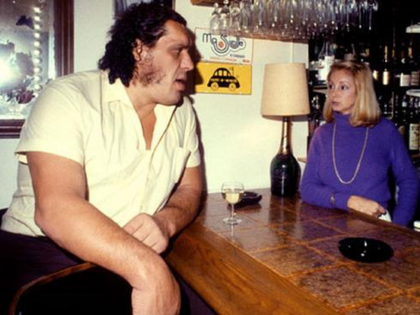 ---
---
Andre the Giant drank an exorbitant amount of alcohol. One of his former colleagues, Jacques Rougeau, revealed how much alcohol he could drink in one sitting.
ADVERTISEMENT
Article continues below this ad
According to Rougeau, Andre could drink alcohol hours at a stretch without a break.
"After a while he started drinking a lot, you know that, so when we were on planes sometimes, we'd start the morning, like an eight-hour flight, and I'd never seen a guy drink like that in my life, Chris. His beers, it was like a pen, holding the bottle like this [holds pen up to camera], taking a sip. It's too bad because he didn't want to see people at the end [of his life]."
ADVERTISEMENT
Article continues below this ad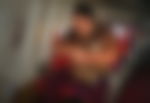 Other stories about Andre the Giant
There are several stories about Andre the Giant that revolve around alcohol. One famous story came from Hulk Hogan.
According to Hogan, the two of them had approximately forty-five minutes before boarding a flight. He consumed 108 beers, 12 ounces each.
"I get a call. 'Hey boss I'm at the Tampa airport. I've got a one-hour layover.' I was like okay, it's fifteen minutes or so from my mom's house. So I drive over the airport and I met him at the Delta Crown Lounge. By the time we sat down we had about 45 minutes before he had to walk to the next gate. He drank 108 12-ounce beers."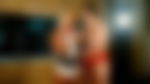 Another story came from Ric Flair. According to him, both of them drank every drop of vodka during a plane ride. While Flair helped, it was Andre who finished most of it.
ADVERTISEMENT
Article continues below this ad
"I was with him one night at the Downtowner in Charlotte. In 1975, he drank 106 beers. And Frank Valois, his manager at that time, drank 56….. Hey, I've been on a plane, on a 747 with him going to Tokyo out of Chicago, on No. 4 on Northwest. We drank every bottle of vodka on the plane."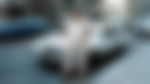 Most of the alcohol stories about Andre the Giant can come across as fake, but they're true.
ADVERTISEMENT
Article continues below this ad
Tragically, 'The Eighth Wonder of the World' passed away on 27th January 1993 in Paris, France because of heart failure. He may never walk the ring again, but he has definitely captured hearts globally during his time with Vince McMahon's WWE.