"Idealization Started to Wane": Dwayne Johnson Once Detailed the Cold Relationship With His Father
Published 06/19/2022, 8:30 AM EDT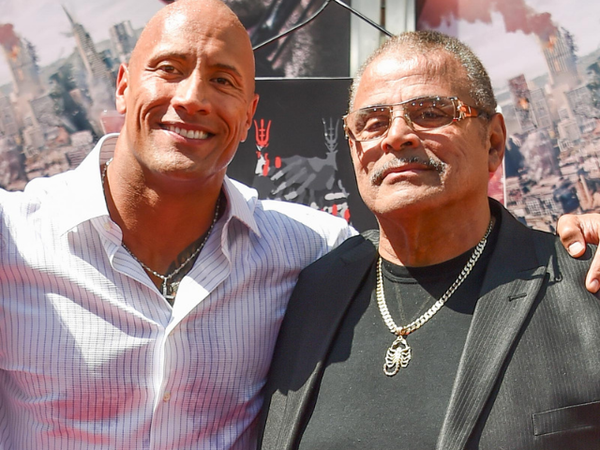 It is no secret of Dwayne Johnson is a family man. The former WWE Champion is currently the highest-paid actor around the world. Still, he makes sure to spend enough time with his family. 
ADVERTISEMENT
Article continues below this ad
He is close with his mother, daughters, and wife and finds time to have a chat with them at least once a day in his busy schedule. However, another person The Rock was close to and idolized was his father, the late 'Soulman' Rocky Johnson.
ADVERTISEMENT
Article continues below this ad
Johnson has claimed his relationship with his father as complicated time and time. They also showed perks of those in the NBC series Young Rock.
Dwayne Johnson on why he had a complicated relationship with Rocky Johnson
Before becoming 'The People's Champion' and famous Hollywood actor, Dwayne Johnson had a fascinating but chaotic upbringing. He had lived in 13 different states. Also, by the time he was 13, he was arrested for fighting, check fraud, and theft by 17, and was trained among a crew of renowned, hardy wrestlers throughout his entire childhood, including his father, Rocky Johnson. 
Johnson last year talking with Vanity Fair recalled an incident on I-65 which made their relationship complicated. He says, "triggered a real anger for my dad from me." 
Johnson wanted to pursue a professional career in football and dreamed of playing in the NFL. However, things took a turn and instead of America, a Canadian football team, Calgary Stampeders, selected him to play for their team. Surprisingly, they cut him from the team later decided to join the family business of pro-wrestling.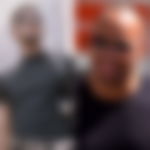 Rocky Johnson's first reaction to this as per The Rock was, "Absolutely not. You got nothing to offer."
ADVERTISEMENT
Article continues below this ad
Dwayne Johnson said, "The irony is I f**king idolized my dad as a boy. I idolized him, man. And obviously that idealization started to wane over the years. But the older I got, and the more experienced I got, the more I could appreciate his love for me in that limited capacity."
Rocky Johnson wasn't stopping Dwayne Johnson to have a pro wrestling career. Soulman was just worried for his son, who had just come out of a failed football career in his life. Furthermore, he didn't want The Rock to feel the same again if professional wrestling didn't work out.
ADVERTISEMENT
Article continues below this ad
The Jumanji actor took some time to understand the same. Johnson realized as he became a father over time that their relationship would get better, but it would never get easy initially. Moreover, The Rock even inducted Rocky Johnson into the WWE Hall of Fame.
Watch this story:-  Dwayne Johnsons Daughter Simone to The Undertakers Daughter Kaia – Meet Daughters of Top WWE Stars