"If Anybody Should be Mad It Should be Me"- Mark Henry on Losing WWE Championship to John Cena
Published 07/01/2020, 2:49 PM CDT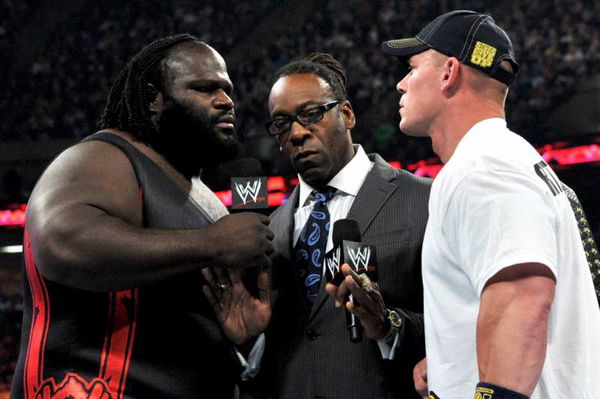 ---
---
The World's Strongest Man needs no introduction. Mark Henry has been one of the most prolific performers for WWE.
ADVERTISEMENT
Article continues below this ad
The Hall of Famer has had a lustrous career winning various championship titles among other accolades.
In an interview with Chris Van Vliet, Henry talked about his matchup with John Cena that changed things in his career. 
ADVERTISEMENT
Article continues below this ad
Henry on his match with John Cena
Mark Henry was still actively competing back in 2013.
After a feud with Sheamus, Henry declared that he was 'Going home'. He later made announcements on social media that hinted at his retirement. 
Henry returned on an episode of RAW which would kickstart a rivalry with the then WWE Champion Cena.
He made quite an emotional speech speaking about his retirement. However, as Cena reached out to Henry, he was stunned with a World's Strongest Slam.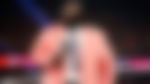 His monster heel persona earned a lot of appreciation from the fans.
Henry went on to challenge Cena at Money in the Bank. However, he would go on to lose the match after submitting to Cena. 
During the interview, Henry was asked if WWE should have let him beat Cena for the Championship. Henry had a rather humble response to the question.
"That wasn't Cena's fault, that wasn't WWE's fault. If anybody should be mad, it should be me, because I'm the one who said, look, man, I want to go home. I love to stay here and play with the boys and get out there and make some more money and all that stuff, but the most important thing to me was going home and doing what I'm doing. This is God's work as well as what's expected out of a man", Mark Henry said.
Henry retired soon after this rivalry
ADVERTISEMENT
Article continues below this ad
He wrestled in the company for 2 more years until he chose to retire. Currently, Henry works for WWE Backstage while being under a Legends contract. 
Winning the title would have added to Henry's list of achievements. Mark Henry is happy with his career without that very addition. 
John Cena is a 16 time World Champion; perhaps, giving Henry a reign with the WWE Championship would have compensated the legend for his remarkable career. 
ADVERTISEMENT
Article continues below this ad
With a moment worth remembering for a lifetime, Henry did deserve the title.