"If it's Upto Him, He'll Do it Tomorrow" – Megan Olivi Comments on Daniel Cormier Making a WWE Debut
Published 12/22/2020, 9:42 AM EST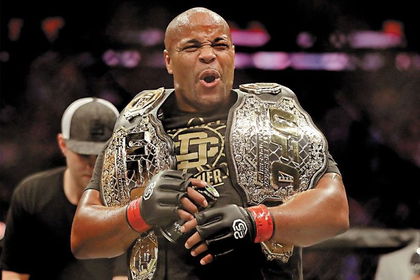 ---
---
From Ken Shamrock making the move from UFC to WWE in the late 90s to Brock Lesnar and CM Punk transitioning from wrestling to UFC – crossovers are nothing new. Over the years, several UFC Stars have expressed an interest in jumping ship to WWE, but none have been as vocal as Daniel Cormier.
ADVERTISEMENT
Article continues below this ad
Megan Olivi talks Daniel Cormier joining WWE
UFC host Megan Olivi recently joined Renee Paquette's Oral Sessions Podcast for an uncensored and in-depth conversation! While in conversation with Paquette, Megan also spoke about the possibility of Daniel Cormier joining WWE.
ADVERTISEMENT
Article continues below this ad
In the final question of the podcast, Renee asked Megan Olivi when could we expect to see DC in a WWE ring? Megan was animated and instantly started, "Oh my god, like as soon as it's humanly possible if it's up to him.
"I feel like he's the perfect guy for it. Because the sh** he starts off-camera just leads to be funny and you're like, 'Oh Daniel! oh my god.'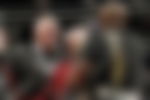 "I mean, you saw that interaction with Brock in the octagon that one time. So when those two had beef, I'm like, 'You were the two nicest people ever', but when they had their interaction like this, it was terrifying to happen.
"I think if it's up to him, he'll do it like tomorrow," she continued.
Other UFC stars that'd be a great fit in WWE
Renee and Megan also talked about how there are several stars alongside Daniel Cormier that could be a great fit in the WWE mold. Megan threw in the names of Henry Cejudo and Paige VanZant.
"I think Daniel would be so good, and quite a few of our athletes would be good at it. I mean, I heard Henry Cejudo like wants to do, he's just so corny enough for him. Again, like he doesn't care.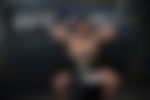 "Paige is super talented… Yes, she is athletic and some of her biggest wins have come because of her athletic ability. She's doing bare knuckle fighting next, right?
"Jesus, at like during Super Bowl week; that's something not a lot of guys would do, so I think she is trying to get away from that pretty persona and show that she is a serious athlete and has a lot of capability.
ADVERTISEMENT
Article continues below this ad
"So yeah, I think she would be incredible [in WWE]."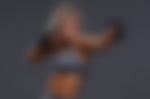 We last saw Cain Velasquez transition from UFC to WWE, but it was only short-lived. Daniel Cormier has always been very vocal about his interest in the WWE. We wonder about what's keeping DC and WWE from striking a deal, but it'd be great to see him there.
ADVERTISEMENT
Article continues below this ad
What are your thoughts? Share it with us in the comments below!