"If Only ECW Would Grow"- WWE Hall of Famer Rob Van Dam Reveals Why He Joined WWE
Published 04/07/2021, 12:15 PM EDT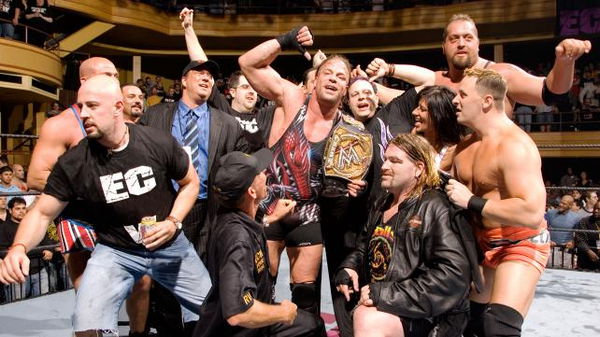 ---
---
The WWE Hall of Fame Class of 2021 had a 'One of a Kind' inductee! ECW Original and former WWE Champion Rob Van Dam took his deserved place in the Hall of Fame last night. His Hall of Fame speech got us tad emotional, and we're sure not just but every single RVD fan out there felt the same emotion.
ADVERTISEMENT
Article continues below this ad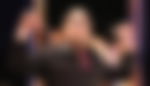 "Vince told me himself that he wanted me here" – Rob Van Dam
ADVERTISEMENT
Article continues below this ad
WWE interviewed RVD for a network exclusive after his WWE Hall of Fame induction at the WWE ThunderDome. During the interview, RVD talked about how fans played an important role in his career. He also shared how his Hall of Fame Induction came to fruition.
In the interview, the host also asked RVD if he ever thought he'd make it in WWE. The 'One of a Kind' high-flyer said he and everyone else in ECW knew he was a seeked out commodity in the wrestling world. He said, "Vince [McMahon] told me himself that he wanted me here, which was a surprise to me"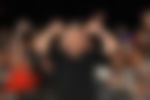 RVD further explained how wrestlers back in the day jumped ship often for a better payday and exposure. But he wasn't one of them. In fact, Van Daminator wanted to stay in ECW as long as he could! Unbelievable, right? Don't guess the reason, because RVD shared that too!
He said, "For me, the better opportunity was going to be in being able to showcase my talents, my preferred style. I felt like if only ECW would grow to the point where it could reach sustainability, and we could stay in ECW and get more exposure, that would be king. So that's what I wanted. And that's why I stuck with it."
ADVERTISEMENT
Article continues below this ad

Rob Van Dam signed with ECW in 1996 and stayed in the company until it closed its doors. Van Dam amassed huge popularity during his time in ECW, and it only boosted when he finally made his WWE debut.
Just like his WWE career, RVD also won several championships in ECW. He won the ECW World Tag Team Championship twice and also held the ECW World Television Champion once. He became the ECW World Champion in 2006 when WWE brought back ECW as a third brand under its banner.
You can watch the WWE Hall of Fame ceremony on Peacock in the U.S. and on the WWE Network elsewhere.
ADVERTISEMENT
Article continues below this ad