"If That Was a Factor it's Embarrassing"- Jim Ross Criticizes Sting's WWE Run
Published 12/05/2020, 10:41 PM EST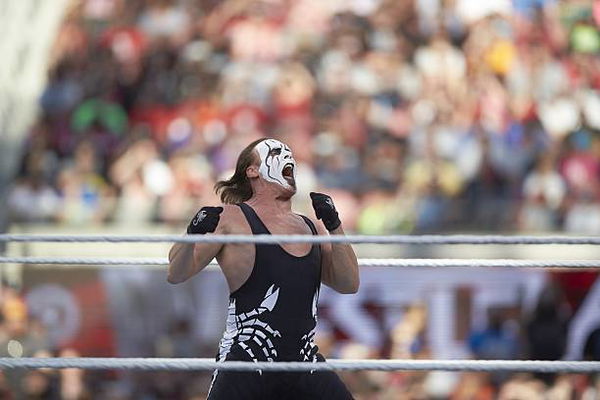 ---
---
Sting was the franchise player for WCW. He not only put WCW on the map but was one of the wrestlers who went down with the ship. Fortunately, he rescued his career in TNA before coming to WWE in 2014. During his Grilling JR podcast, AEW's Jim Ross commented on Sting's WWE run.
ADVERTISEMENT
Article continues below this ad
Jim Ross comments on Sting's WWE run
ADVERTISEMENT
Article continues below this ad
"I was underwhelmed by Sting's WWE run. I think he should've come in guns blazing, and give the fans a chance to see his passion and his emotions. He was a big star, I don't think he was ever given the credit in WWE for being the star that he was, and many will say, well, speculate that it may have been because the WWE didn't create Sting."
Sting made his long awaited WWE debut at Survivor Series 2014, where he attacked Triple H and cost his team the match against John Cena's team. Due to this, Triple H and Stephanie McMahon were ousted from power. He continued to be a thorn in the Authority's side, which led up to a gigantic WrestleMania clash with Triple H.
JR was disappointed by Sting's WWE run, and thought that WWE could've done a lot more with the Icon. He wrestled Triple H in an entertaining, nostalgia driven contest that saw the NWO and DX interfere on Sting and Triple H's behalf, respectively. Fans expected Sting to put the Game away in his debut match, but Hunter and his sledgehammer put the Icon down for the count.
Was the career of Sting sabotaged?
JR emphasised mostly on the reason why Sting's WWE run did not work. "The WWE didn't create Sting. They didn't give him his name, they didn't give him his persona, nothing. If that was a factor, and I wish it wasn't, but if that was a factor it's embarrassing."
ADVERTISEMENT
Article continues below this ad
JR believes Sting's WWE career was sabotaged by WWE. There are various angles to approach this idea, one being his feud with Triple H.  The option to have Sting go over was the absolute right one, but WWE went the unpopular way.
Sting's run also included a WWE Championship opportunity against Seth Rollins. The Icon and the former Architect faced off at Night of Champions 2015. During the match, Sting suffered a back injury after taking a buckle bomb from Rollins. Sting would go on to finish the match, but his injury would draw the curtains on his career.
ADVERTISEMENT
Article continues below this ad
The WWE Hall of Famer made his AEW debut on the Winter is Coming show. He walked out and confronted Cody Rhodes, Arn Anderson and Darby Allin in an electrifying segment. It will be interesting to see how AEW take this storyline further, and what exactly is the Icon doing in AEW.