"I'm Coming for Blood" – WWE Superstars Get into a Nasty Altercation
Published 07/28/2020, 8:55 AM EDT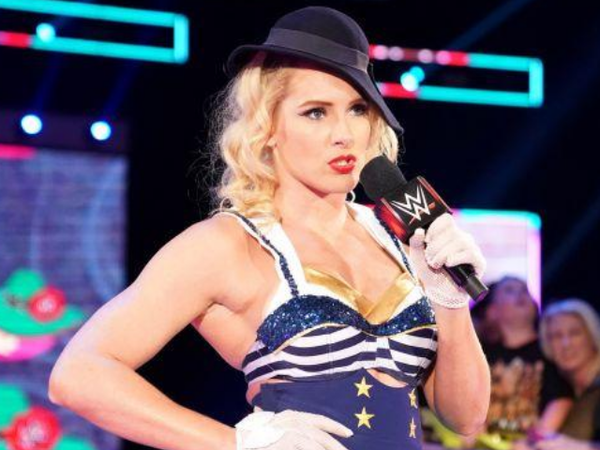 ---
---
You know what the fans of the WWE universe absolutely cherish? It's a great Twitter feud between two Superstars. Recently, Naomi (Trinity Fatu) and Lacey Evans got into one and it actually starts with a rather below-the-belt attack from Naomi.
ADVERTISEMENT
Article continues below this ad
WWE Superstars Naomi and Lacey Evans begin a Twitter feud
So, Andreas Hale posted a GIF of a disfigured face referring to the UFC fight between Rodriguez and Carla. To this, Naomi responded saying – "Maybe it's just me but I thought this was @LaceyEvansWWE".
ADVERTISEMENT
Article continues below this ad
If we view it from a neutral point of view, then maybe this was not required. However, as fans, we know that this Twitter feud might be setting up the match for Friday.
Now, Lacey Evans obviously will not hold back if a rival makes a derogatory statement about her.
Evans responded to Naomi by saying that she is coming for all her wig, teeth, and blood. Well, this is aggressive but from an unbiased view, it is justified.
There is no way a Superstar will calmly tolerate it if a rival compares them with Sloth from The Goonies.
"That's it ya nasty…..I'm coming for blood…. Wig. And all your teeth. and i wont apologize to your "fans" who think what you tweeted is funny. #NothingButNasties
Yall wanted a reason to feel sorry for her. THE REASON IS COMING FRIDAYYYYYYYYY. #NaomiDeservesNothing."
ADVERTISEMENT
Article continues below this ad
Do you think Naomi backed off? No, she did not. I mean, Lacey Evans went to the point of including Naomi's fans so she had to take a stand for her fans.
"braids are not a wig sis. my teeth are strong as steel. my fans don'e want or need a stank apology from you."
Keeping this feud in mind, it is expected that the match between the two WWE Superstars will be quite interesting.
ADVERTISEMENT
Article continues below this ad
Read Next: "New Stars Coming Up"- Vince McMahon Makes Major Announcement
Source: Naomi Twitter