"I'm Done I'm Not there Anymore"- The Undertaker's Shocking Conversation With Vince McMahon Revealed
Published 06/15/2020, 11:44 AM EDT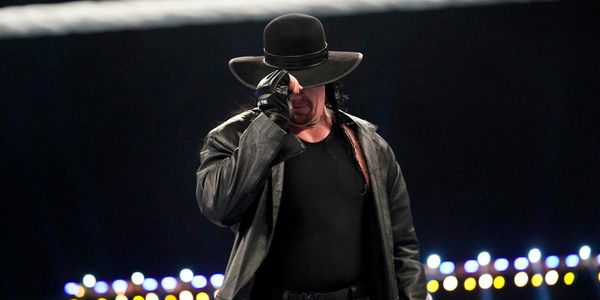 Shocking news has surfaced about a conversation that The Undertaker had with Vince McMahon after his match at Extreme Rules. "The Deadman" reportedly told McMahon "I'm done"!
ADVERTISEMENT
Article continues below this ad
The Undertaker has been the standout performer for WWE for over three decades now. The consistency and strength that he's displayed time and time again, against opponents half his age is really something truly miraculous.
Battling the physical restrictions of his age, "The Phenom" still manages to pull off some extraordinary moves and best his opponents. However, no matter how much you dance with death, at some point, the entire thing catches up to you.
ADVERTISEMENT
Article continues below this ad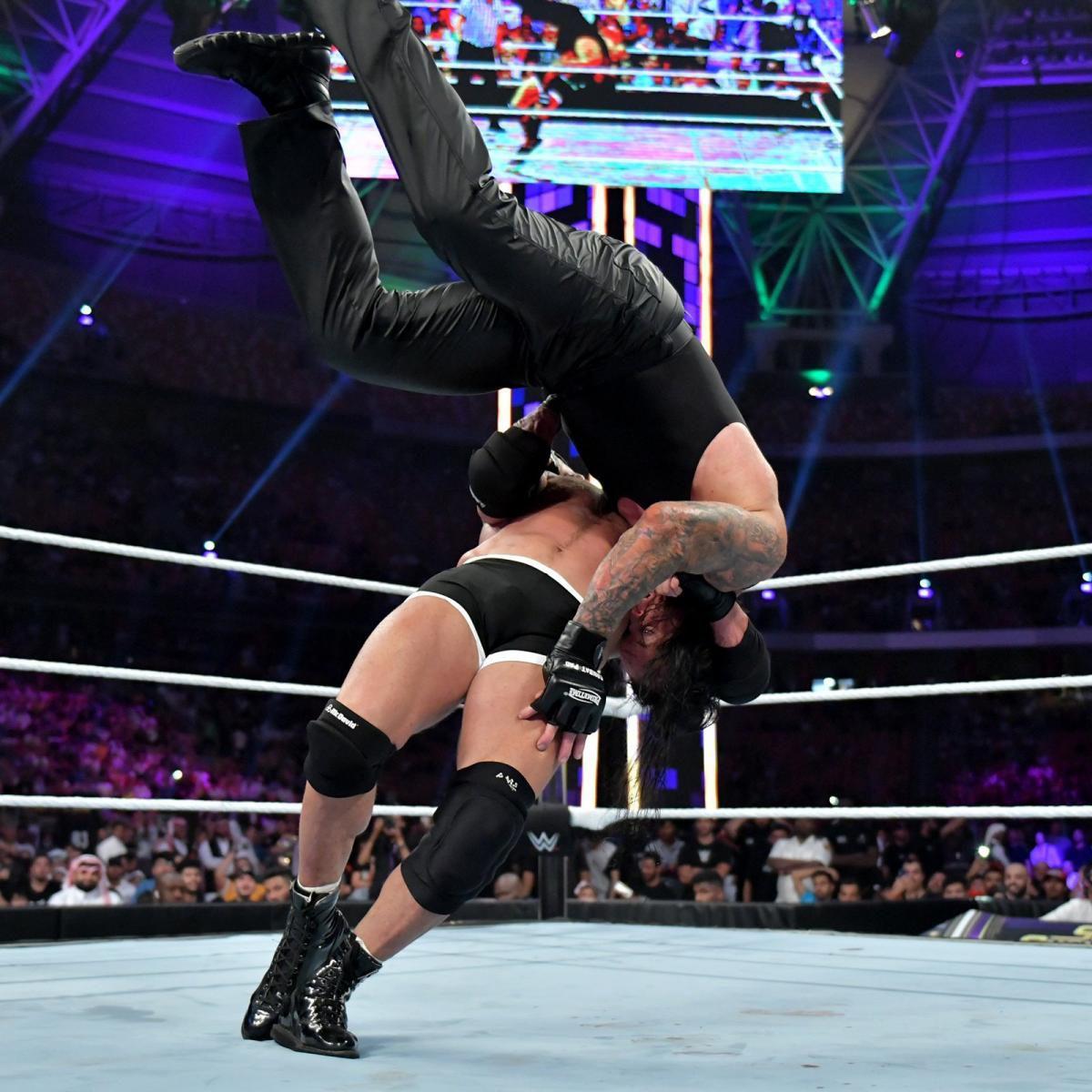 The Undertaker had a terrible match at Super Showdown 2019 against Goldberg. The storyline was uncalled for and was brashly set up. The two were pushed for the big match to hike up viewership ratings for the event.
However, both seemed exhausted and could barely swing at each other towards the end of the match. Goldberg struggled to lift up The Undertaker for the Jackhammer and tried to put him down with vicious Spears.
Goldberg nearly killed "The Deadman"
At one point in the match, Goldberg actually lifted The Undertaker up for the Jackhammer but couldn't hold him up. He ended up dropping Taker headfirst into the ring in what looked like an extremely painful fall.
Many thought that The Undertaker was done after that. Somehow mustering his strength and winning the match, he walked away visibly traumatized by the experience.
The drop on the neck could have been fatal for a man of Taker's age and weight. He realized that he had escaped a lucky man.
Despite numerous concerns, The Undertaker returned at Extreme Rules the following month, teaming up with former nemesis Roman Reigns in a tag-team match against Shane McMahon and Drew McIntyre.
In this big victory, The Undertaker seemed to be back and able. He didn't feel the same as we did, however. He felt like his time at WWE was over.
On the latest episode of 'The Last Ride', it was revealed that The Undertaker had the following conversation with Vince McMahon.
Undertaker: I'm done. I'm not there anymore.
McMahon: Alright. We can talk about it.
Undertaker: It's not there.
McMahon: Didn't seem that way tonight. The timing was there. Everything was right there.
Undertaker: I know. My body's not, though.
McMahon: Most important is this.
Undertaker: Well, it's my body and my long term. I'm gonna go, get out and think, but I just didn't want to spring that on you, I mean I'm springing it on you now, but I need to evaluate.
McMahon: Mark, I will follow your lead.
The Undertaker eventually returned to Chokeslam more Superstars
Despite this conversation, The Undertaker returned at Super Showdown 2020 to defeat AJ Styles who had been bad-mouthing him for months. He then went on to fight at WrestleMania yet again.
In one of the most cinematic WWE matches ever, The Undertaker sported his Big Evil/ American Badass look for the first time in over 15 years!
The first-ever Boneyard Match went Taker's way and he buried a vanquished AJ Styles, who begged for mercy.
ADVERTISEMENT
Article continues below this ad
The Undertaker is now hurtling towards his final match. "The Last Ride" is the documentary that will eventually build up to it.
The Undertaker seems done after every match since WrestleMania 28, following his stupefying win over Triple H. However, he keeps coming back. It's hard to let go of what you love, and that's understandable.
ADVERTISEMENT
Article continues below this ad
All said and done, he is still willing to take up a new idea of Vince McMahon and make it a reality. "The Deadman" will rise one last time in what will be the teariest farewell given to a Superstar. He never has disappointed us and doesn't intend to start anytime soon.