"I'm Going To Get Destroyed" – Mick Foley Recalls Dislocating His Jaw on His WWE Debut
Published 06/20/2021, 8:15 AM EDT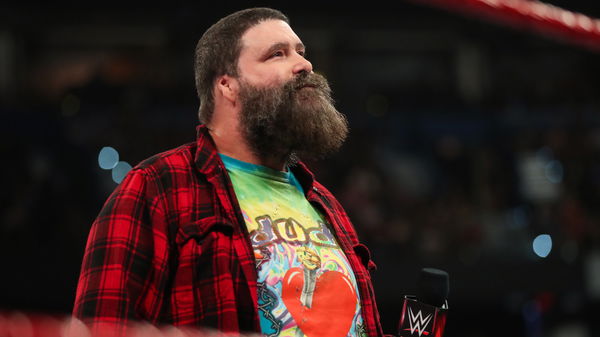 ---
---
Before the 'Three Faces of Foley,' hardcore legacy and WWE Hall of Fame. Mick Foley started his pro wrestling journey as a jobber. In his first match in WWE, Foley suffered from a dislocated jaw thanks to the Dynamite Kid.
ADVERTISEMENT
Article continues below this ad
The match was also the first episode of WWE Superstars and Foley, along with wrestler Les Thornton, faced off against The British Bulldogs. As shown in a clip from 'Stone Cold' Steve Austin's Broken Skulls podcast, Foley reveals more about the match.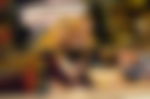 "You had to be pretty good to be an extra," Foley began. He revealed the Dynamite Kid aka Tommy Billington broke his jaw yet, he was on his Mount Rushmore of wrestlers.
ADVERTISEMENT
Article continues below this ad
"I go out there and I'm actually feeling pretty good with my little heel persona where I was setting a bird free," Foley poked fun at himself. "That was my thing. Jack Foley. That was going to be my big thing, setting a bird free. Why that said money to me I don't know."
"I see Les Thornton in there, he's the man of a thousand moves, and I start realizing, they work together. They're all British. They know each other. I'm going to get destroyed out there. Once he does his 2-3 minutes of technical wrestling, he never gets in there again and I take that beating."
Watch this story – WWE Superstars Who Invaded Hell in a Cell
The match kept getting hard for Mick Foley
Mick was just 18 at that time and was with a ring full of professionals. Thornton and Dynamite were known for their stiff in-ring work and Foley suffered the consequences soon.
He apparently threw the "worst-looking punches in the world," before hitting his flying elbow, which Davey Boy Smith did not sell. Then The Dynamite Kid came in the ring.
ADVERTISEMENT
Article continues below this ad
"Then everything that Tommy did hurt for weeks. Every single thing," he said. "So just as I'm coming off those ropes here is his bicep hitting me right in the jaw. I didn't know the injury was a dislocated jaw, but three weeks I couldn't chew anything. To this day, I don't think I could make my eyes roll up in my head like I think they did. It was just everything he did was 100%."
Mick Foley would recover and went on to have one of the most iconic careers of all times. With his three personas, he wrestled all over the world and gained popularity as a hardcore legend.
ADVERTISEMENT
Article continues below this ad