"I'm Nervous This is My First Real Professional Match"- The Undertaker Recalls Clash with a Wrestling Legend
Published 06/23/2020, 2:25 AM EDT
By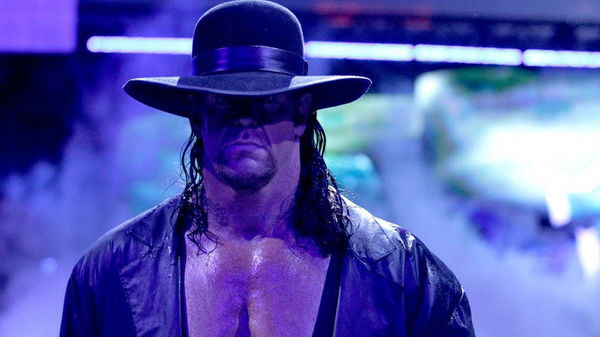 The Undertaker in an interview on WWE After The Bell podcast speaks about his first-ever professional wrestling match.
ADVERTISEMENT
Article continues below this ad
The Phenom's career is historic. Multiple accolades, title reigns, Royal Rumble winner, and WrestleMania successes and moments not many athletes can brag about.
The Undertaker has had matches against some greatest opponents and athletes. He has faced the likes of The Rock, Stone Cold Steve Austin, Mick Foley, Triple H, Shawn Micheals, and his own brother Kane.
ADVERTISEMENT
Article continues below this ad
He has contested in some breathtaking and intense bouts. Matches like hell in a cell, Inferno match, Buried alive match, Casket match.
The standards set by The Lord of Darkness were next level every time, and audience expectations would be higher because that's what The Deadman was capable of.
Watching him for 30 years, one would expect Undertaker to be this great performer since day one. However, he speaks about the early days of pro-wrestling and how he learned from it and became a better performer.
The Undertaker reflects on his first-ever  professional wrestling match
The Undertaker started his professional wrestling career in WCW. He was known as Texas Red. One would struggle to recognize the Deadman in those early days. He wore a big red mask and managed by Percival "Percy" Pringle III, the man we all know as Paul Bearer.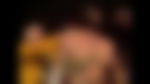 Undertaker speaks about being nervous in his first-ever professional wrestling match. How that day opponent Bruiser Brody help him calm his nerves. Bruiser Brody was a big made 300-pound man.
While speaking to Corey Graves on WWE After The Bell Undertaker says.
"Brody had this bigger-than-life persona. He was this big, tough guy, but I remember standing in the ring and looking at him, thinking, 'Woah, I'm bigger than he is.' I'm nervous, this is my first real professional match, and I got a little carried away."
ADVERTISEMENT
Article continues below this ad
The Phenom being in his first-ever professional bout, Texas Red was all over the place. His wrestling style and moves were not as per professional wrestling guidelines and he was popularly recognized as a backyard wrestler. That match changed his life in terms of learning the wrestling business.
"That was my first match for a real wrestling company," said Calaway, reflecting back on that night from June 1987, "I'd done some outlaw stuff, which people might have later called backyard wrestling, so I'd had a few matches, but this was my first real match in a real company.
"And it was with Bruiser Brody. Boy did I learn a lot. I remember him saying, 'Alright kid, calm down.' Then we locked up again in the middle of the ring."
ADVERTISEMENT
Article continues below this ad