"I'm the Reason Your Show Still Exists" – Seth Rollins Blasts WWE Amidst Poor Booking
Published 05/21/2021, 12:17 AM EDT
---
---
Over the years, Seth Rollins has proved that he is a force to be reckoned with. His wrestling techniques are a breath of fresh air, and he is one of WWE's top guys. And you don't keep someone like that waiting for you. Unfortunately, The Bump did that exact same mistake.
ADVERTISEMENT
Article continues below this ad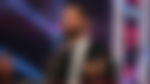 Seth Rollins wants what he deserves
ADVERTISEMENT
Article continues below this ad
WWE's "The Bump" invited Seth Rollins over as a guest on their 100th episode. What seemed to be a happy achievement for 'The Bump', quickly turned sour as 'The Architect' lashed out. Let's just say that he didn't appreciate being kept on the waiting list. Rollins said,
"Yeah, yeah, you guys finally made it. You finally made it to me. It only took you, I don't know, 20 minutes to get to me. You run me down for the first part of the show. You put over NXT — RAW, Rhea Ripley, Kofi Kingston, and everybody else and all you want to do is talk bad about me. When I'm the reason your show still exists, you understand that right? You would have got this off on the wrong foot with somebody else. This show would be done. But you started the right way and here you are 100 episodes later."
Seth Rollins demanded his congratulations for being the first guest on The Bump. He believes they should give him a hearty appreciation for his presence at the 1ooth episode. 'The Architect' stated that he shouldn't need to pander to them for them to cheer and understand what he is worth on the show.
Seth also boasted that his stardom increased the ratings of the show. "Rollins equals Ratings," continued Seth.
He said SmackDown's ratings a few weeks ago were huge because of his and Cesaro's match. He also added that last week's WWE WrestleMania Backlash ratings weren't up to the mark because there was no Rollins on the show.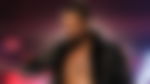 Why did Rollins attack Cesaro?
At WrestleMania Backlash, Seth Rollins attacked an already beaten Cesaro after his match with Roman Reigns. 'The Architect' stated that Cesaro got what he deserved.
According to Rollins, Cesaro had cheated to defeat him two times in a row. Cesaro walks like he earns everything and is the hardest worker in the room, but Rollins disagrees and says he is the hardest worker.
Seth explained that since Cesaro couldn't get the job done against 'The Big Dog', he made an example out of him. Cesaro and him go a long way, and according to Seth, Cesaro has changed for the worse. "Everything about him has changed, and I needed to put it into him, period," concluded Rollins.
ADVERTISEMENT
Article continues below this ad
What are your thoughts? Comment down below and let us know!
If you use any of the quotes, please give an H/t to EssentiallySports for the transcriptions.
ADVERTISEMENT
Article continues below this ad